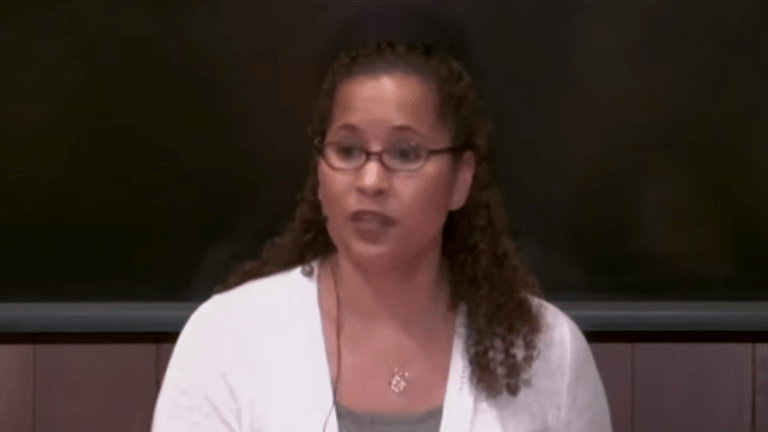 Virginia Lt. Gov. Justin Fairfax accuser speaks out
The first woman to accuse Virginia Lt. Gov. Justin Fairfax of sexual assault has addressed the controversy for the first time in public.
Vanessa Tyson attended the Stanford University symposium to speak to members of the press. She did not address the allegations directly (presumably for legal reasons), but she said: "sometimes you have lead by example, no matter how hard it is." 
"When women and survivors start comparing notes — that's when the lightbulb goes off," she continued. 
"This has been happening to everybody. That's the most important part of #MeToo." 
Tyson alleges she met Fairfax at the Democratic National Convention in Boston on in Jul. 2004. She said the two kissed consensually kissing but the encounter allegedly "quickly turned into a sexual assault."
Tyson alleges that Fairfax forced her to perform oral sex on him while she cried and gagged.
"I cannot believe, given my obvious distress, that Mr. Fairfax thought this forced sexual act was consensual. To be very clear, I did not want to engage in oral sex with Mr. Fairfax, and I never gave any form of consent," Tyson said in the statement. 
"Mr. Fairfax has tried to brand me as a liar to a national audience, in service to his political ambitions, and has threatened litigation. Given his false assertions, I'm compelled to make clear what happened."
Last week, a second accuser, Meredith Watson, released a statement alleging Fairfax raped her in 2000 while they were both students at Duke University. Watson also alleges that Fox Sports' Corey Magette also assaulted her.