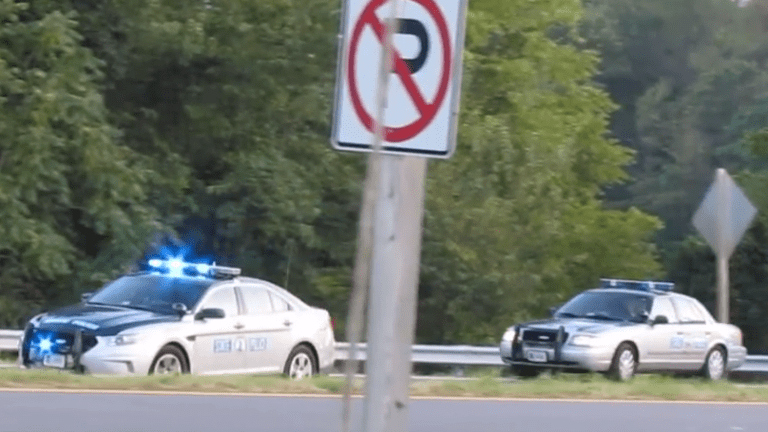 Virginia cop suspended after Antifa identifies White Nationalist ties
A police sergeant in Virginia has been suspended after his ties to a white nationalist group were revealed by an ANTIFA group.
Robert A. Stamm, 36, was identified by the group for having a "affinity with white nationalist groups."
The Virginia Division of Capitol Police said in a statement that Stamm "has been placed on paid administrative leave pending the results of a review." 
"There is a review policy in place, and we will follow that policy," Col. Anthony S. Pike, the division's chief, said in the statement.
The group exposed Stamm via a detailed blog post which detailed everything from his tattoos and explained the ties between symbolism promoted by Stamm and white nationalism.
Among the accusations were of a tattoo called a"wolfsangel," which was used by Nazis and has been adapted by Aryan Nation groups. Another is of a Nordic rune considered an "emblem for identifying the followers of Asatru."  
The blog also makes reference to his facebook page:
"On his Facebook page, Stamm reveals his other interests besides working out. Stamm's favorite books listed on Facebook include "The Rise and Fall of the Third Reich: A History of Nazi Germany," a popular WWII history that details nazism, along with confederate histories. He also likes Facebook pages such as "This is Europa", MARIE LE PEN (the far-right French nationalist,)" the post said.
"Stop Farm Attacks & Murders in South Africa," "We Support Officer Darren Wilson," "Support Officer Darren Wilson," "Supporting Police in the Baltimore Riots," and a number of Odinist and neo-Volkish pages, namely "Asatru Folk Assembly" (as well as a now-defunct "Asatru Folk Assembly" page that has been deleted by Facebook due to hate speech.)"
Stamm has just been promoted to sergeant last year.
"Stamm was honored by Virginia Capitol Police in 2015 with an "Award of Excellence" and recognized on their Twitter page for participating in an FBI training program. The FBI claims credit for foiling the efforts of the Asatru-associated white supremacists' bomb plot. Meanwhile, they were training members of the same hate group to work for and with them. Further evidence that the state and law enforcement can provide no solutions to white supremacy, racist and anti-semitic violence — in fact, law enforcement fosters and rewards those who share ideology with these would-be murderers. Law enforcement are themselves the murderous white supremacists," the blog post adds.