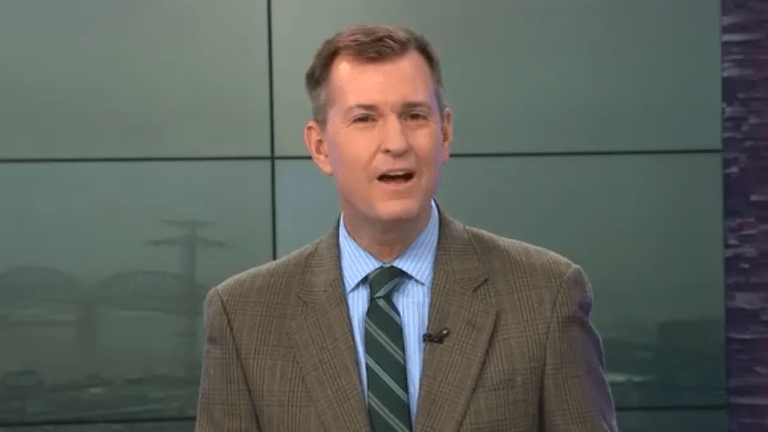 Viewers outraged as another Newscaster uses Racial Slur online
St. Louis viewers were outraged after a local newscaster used a racial slur online when referring to Rev. Dr. Martin Luther King Jr.
The newscaster, Kevin Steincross was forced to apologize live on air Thursday, after saying "Martin Luther Coon" on air.
"I want to take a moment to apologize," Steincross said in the video.
"We have heard from a viewer about a mistake I made in our 5 a.m. newscast. In our story about the tribute to Dr. King, I unfortunately mispronounced his name. Please know I have total respect for Dr. King, what he meant and what he continues to mean to our country. This was not intentional in any way, and I sincerely apologize."
But Steincross will not be fired for his error.
A representative for Tribune Broadcasting released the following statement to the St. Louis Tribune.
"The Fox2 management team spoke to Kevin following the mistake and we believe that it was truly inadvertent and does not reflect Kevin's core beliefs. Kevin is extremely upset by the mistake and regrets it deeply."
A petition has now been started to get Steincross fired from his job. The description reads:
"KTVI (Fox 2) newscaster Kevin Steincross was speaking on the station's morning news show about 5:34 a.m. when he said an upcoming tribute to the civil rights icon at St. Louis University would honor "Martin Luther coon Jr.," speaking a racial slur that has been used against black people. This has been done multiple times over the past few years. An apology is not acceptable at this point considering a fellow colleague was terminated for the exact same thing but as a joke a few years ago. Kevin should receive the same reprimand as his fellow colleague. This is unacceptable in our community taking into consideration the racial tension that already exists and until his employment is terminated we will take a stance as a people and boycotts and not watch the Fox network"
This comes just weeks after New York meteorologist, Jeremy Kappell, was fired for referring to the Martin Luther King Jr. Memorial Park in Rochester as the "Martin Luther coon King Jr. Park."