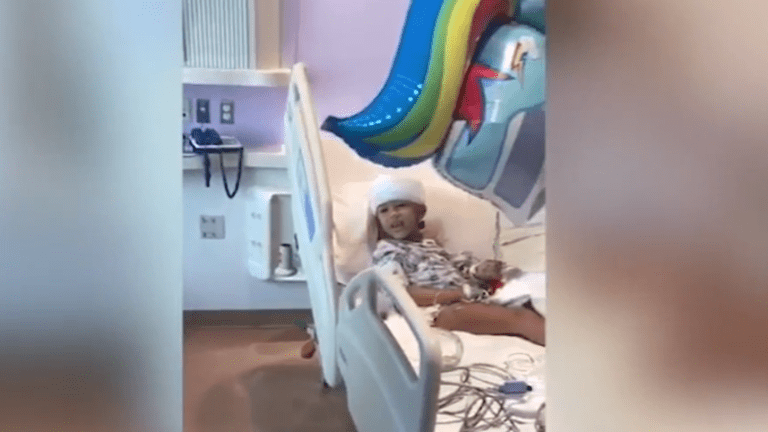 Video released of Maleah Davis smiling days after brain surgery
A video showing 4-year-old Maleah Davis smiling just days after having brain surgery has been released to the public.
Just weeks later, Maleah would be missing and her stepfather held in custody as the prime suspect for her disappearance. The video was shared with KTRK-TV by her mother, Brittany Bowens.
Bowens has been hit with allegations from the public that she is complicit in Maleah's disappearance. She denies all allegations and has stated that she does not know what has happened to her daughter.
The search to find Maleah is ongoing, but just last week, Police Chief Art Acevedo revealed that he believes that Maleah is already dead.
"We already know and believe that she is dead and we need to bring her home," Chief Acevedo said before offering a new $5,000 reward for tips in the disappearance of Maleah. His offer is on top of CrimeStoppers' compensation.
An Amber Alert was issued for Maleah after she was reportedly abducted on. At the time, Vence told the police that he pulled over to check on his tire after hearing a pop and was knocked unconscious and abducted by three Hispanic males. "Maleah looks very nice, looks very sweet," one of the men said, according to Vence.
Houston police later revealed that Darion Vence the stepfather of the 4-year-old missing child, Maleah Davis, was named as a person of interest.
Vence is now in custody, accused of tampering with evidence, namely a human corpse. Vence's bond was reduced from $1,000,000 to $45,000 by the judge in the case, according to the Harris County District Attorney's Office.