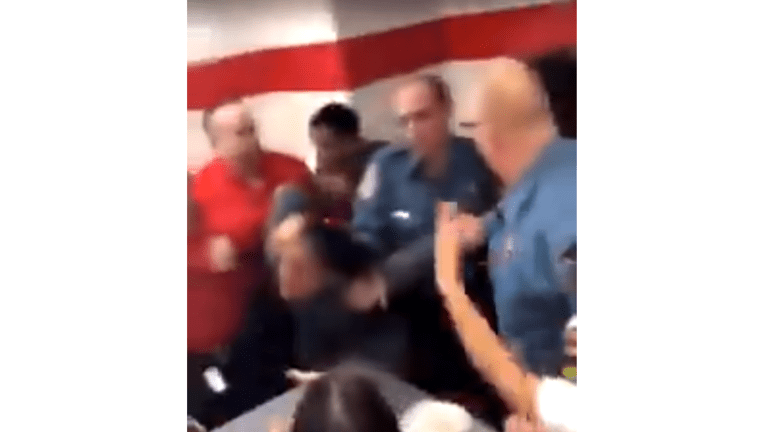 Video of school security kicking and punching a student goes viral
A video showing school security and police punching and kicking a teenage girl during a cafeteria fight has gone viral.
The incident took place in Hazleton Area High School cafeteria on Monday and was posted to social media.
In the video, one female student being led away while several officers and security personnel try to subdue a girl, who is just 15 years of age. In the clip, an officer is seen punching her leg, grabbing her by her ponytail and pushing her face down.
School District Police Chief Ed Harry says the officers are trained to react to these types of situations and even claim that they acted properly.
 "At that point, the officer had to get that under control immediately. You can see from the snippet of vide there were hundreds of kids in the cafeteria and they were cheering her on yelling and cheering her on. They needed to deescalate that " he said.
 The argument reportedly started between two female students in the high school cafeteria but quickly got out of control.
Superintendent Brian Uplinger wants parents to be aware of all of the facts before reacting.
"It's important to know there are always two sides to every story and it's really important for parents and students and community members to get both sides of those stories before going to social media."
Harry also revealed that at least four students will be expelled from school and could face criminal charges and that the investigation is ongoing.