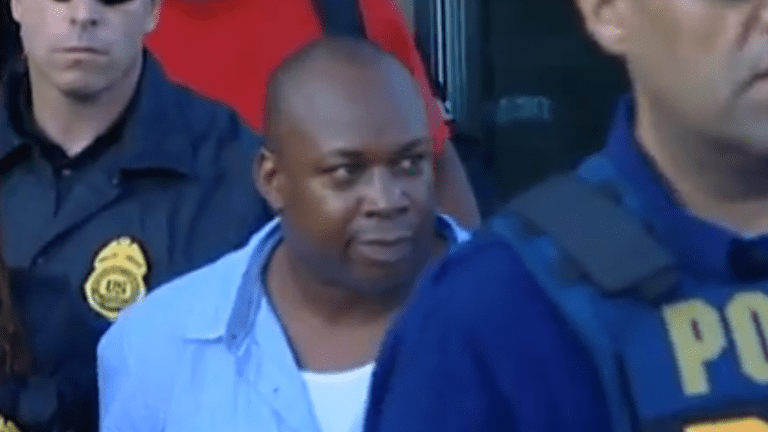 Undocumented man who testified against Jamaican kingpin Christopher 'Dudus' Coke fights deportation
A man who testified against the notorious Jamaican drug lord, Christopher 'Dudus' Coke, is fighting against deportation back to the Caribbean island.
The man, who is simply known as Sean B, made himself a target when his testimony helped to put Dudus away for 23 years in prison in 2012.
"If I return to Jamaica, I am dead as soon as I get off the plane. I testified against one of the most powerful men in Jamaica," Sean B. said in a sworn statement per the NY Daily News.
"Being a snitch in Jamaica is one of the worst things you can do and I am branded as one for the rest of my life. I will be killed in Jamaica if I return."
And it seems that his claims could be justified:
"Since (Sean's) testimony, his sister's house was burned down, the house of his children's mother was bombed, six of his cousins have been murdered, and his father was forced to flee the country," New Jersey District Judge Kevin McNulty wrote in a ruling Monday.
Sean B, who was allowed to work legally in the U.S.S, was put on a plane bound for Jamaica back in May, but a restraining order signed by the judge blocked him from being deported.
"What happened when he got removed was cinematic in terms of how insane it was," Sean's attorney Gregory Copeland said. His client tried to lay low with a family friend, a sister and others. Copeland claims that during a walk outside, people were waiting for him with a machete and sawed-off shotgun. Sean jumped over fences, hopped in a cab and frantically called his legal team back in the U.S. from a payphone.