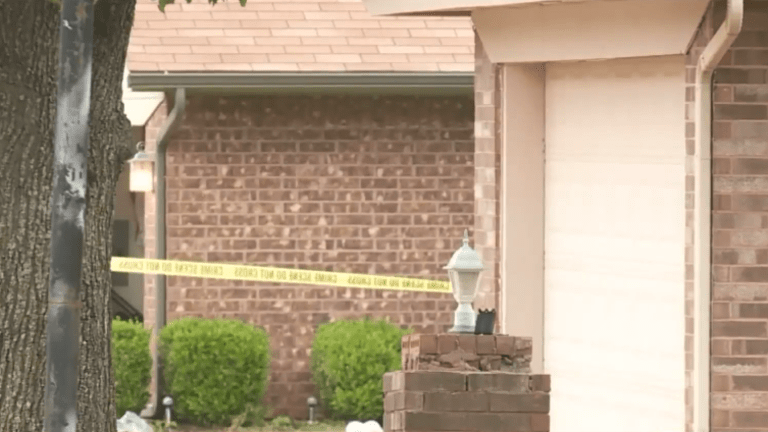 Unarmed Black Teen Isaiah Mark Lewis gunned down by Oklahoma Police
Oklahoma police shot and killed an unarmed Black teen after local residents called 911 and told dispatchers that they saw him running around the neighborhood naked.
"Two girls, two white ladies," the 911 caller said. "I guess the boyfriend is beating up on one of them."
Now the family of 17-year-old Isaiah Mark Lewis is demanding answers.
Buzzfeed acquired the audio of the 911 call.
One of the girls then told the 911 dispatcher that her boyfriend had "flipped out" and had been acting weird since arriving at her house.
"I have no idea what's going on," she told the dispatcher.
An eyewitness also called 911 and told them that they had seen a "Black male" take off his shirt and pants and run down the street "with nothing on but some light socks."
But Lewis' girlfriend, Kamri Pollock, told News 4 that he had not physically assaulted her when he came to her house Monday.
"He wasn't aggressive, but he was definitely trying to hide something from me like something was wrong," Pollock said. She claimed that they were arguing before a delivery woman arrived to deliver some food. It was the delivery driver who began screaming.
"I don't think they [police] needed to get involved at all," Pollock told News 4. "Like when the neighbor was on the phone with them, I tried to stay calm and tried to take her phone from her, and she was like, 'No, don't take my phone from me.'"
His mother, Vicki Lewis is heartbroken by her son's tragic death and is seeking answers.
"He doesn't get to graduate on May 18 like he could have," Lewis said. "He didn't go to the prom. He didn't get his driver's license. There are a whole lot of firsts that he got to miss, and I don't get to see him for the rest of his life, for the rest of my life."
"We want answers, and we want the truth," Lewis continued. "Everybody deserves to know what happened."