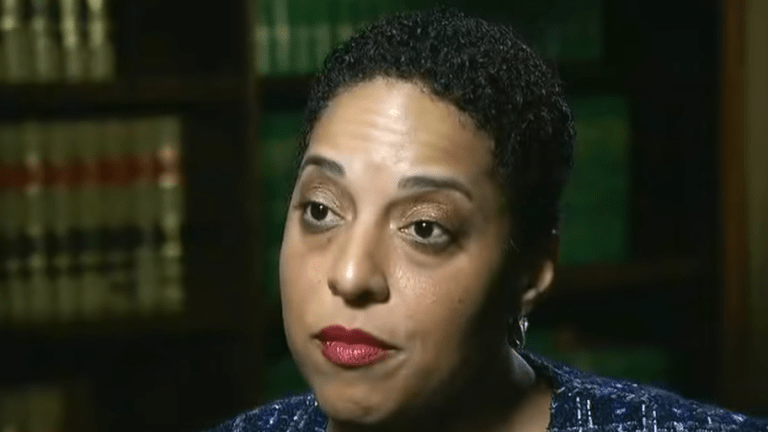 U.S. prosecutors head to St. Louis in support of Kim Gardner's lawsuit against police union
Top prosecutors in Baltimore, Chicago, and New York City are throwing their support behind Kim Gardner over the "entrenched interests" that they say seek to undermine reforms and police accountability.
Gardner, the top prosecutor in St. Louis, has filed a federal civil rights lawsuit alleging city officials and police unions have engaged in a "racially-motivated conspiracy" to oust her from office.
"Circuit Attorney Gardner received a clear mandate from the voters of St. Louis to enact meaningful reforms and upend a broken criminal justice system that criminalizes poverty, disproportionately impacts communities of color and undermines public safety," they said in a joint statement released. 
A racist voicemail Gardner received was shared online. And it's contents were shocking:
"How dare you come to St. Louis and say you've got the back of that lousy b*tch State's Attorney Kim Gardner," a female voice can be heard saying in the voicemail. "She is just like you, that's why. Birds of a feather, b*tches. That's what you are. You hate cops, you hate white people. You do everything you can to give all the blacks who are criminals every benefit of the doubt that everybody else is a suspect."
The prosecutors are seeking justice.
"The Circuit Attorney has delivered on those promises, and that is exactly why she has faced an unprecedented campaign by the city's corrupt and racist political establishment to destroy her."
The statement also claims that Gardner's experience is "emblematic of the types of attacks that we, as Black women prosecutors, have faced around the country."
According to The Appeal, the statement was signed by 11 prosecutors, including Cook County State's Attorney Kim Foxx, Suffolk County District Attorney Rachael Rollins, Bronx County District Attorney Darcel Clark, Portsmouth, Virginia Commonwealth's Attorney Stephanie Morales, and Baltimore State's Attorney Marilyn Mosby.
In her lawsuit, Gardner alleges that the city and St. Louis Police Officers Association (SLPOA), among others, are violating the Ku Klux Klan Act, a federal law passed shortly after the Civil War, meant to deter white citizens and government officials from conspiring to prevent the expansion of civil rights and equality for Black citizens.
"The Ku Klux Klan Act was adopted to address precisely this scenario: a racially-motivated conspiracy to deny the civil rights of racial minorities by obstructing a government official's efforts to ensure equal justice under law for all," Gardner's lawsuit states. "The stakes are high. This case cries out for federal enforcement."
Gardner said she received threatening letters demanding her resignation, including an anonymous handwritten note that used the N-word twice.