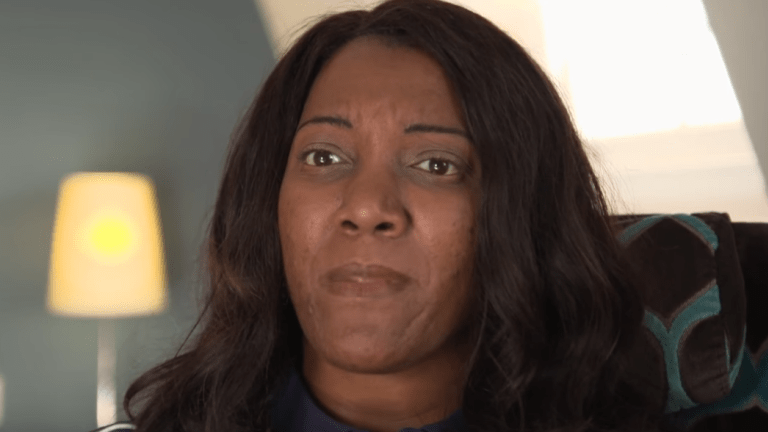 U.S. Olympian Injured Protecting Sister in Domestic Dispute
Five-time U.S. Olympic volleyball player Danielle Scott was injured protecting her sister in a domestic dispute.
Scott required surgery after suffering being stabbed several times by her sister's attacker. Scott's sister Stefanie Vallery died from multiple stab wounds.
Police are now searching for Vallery's estranged husband Michael Vallery. It is alleged that he carried out the attack at the house he used to share with Stefanie. 
"He was in a rage," Vallery's daughter, also named Danielle Scott, told The Baton Rouge Advocate. … "Things escalated a little more. He left out the house and then came back through a window. He started stabbing her, and we were pulling him off of her and fighting for the knife." 
USA Volleyball revealed that Scott suffered multiple stab wounds to both hands and legs while trying to protect her sister. Scott is a two-time silver medalist with USA Volleyball and International Volleyball Hall of Fame member.
"USA Volleyball sends our strength, love and support to Danielle and her family," USA Volleyball CEO Jamie Davis said. "We are deeply saddened by this heinous incident yet so proud of Danielle's incredible bravery and wish her a speedy recovery."
A GoFundMe page has been set up for the family.
"Danielle Scott, 5x USA Volleyball Olympian, is a selfless and inspirational woman. In her attempt to protect her sister from attack, she was critically wounded in the thigh and hands. She underwent surgery and will have a long road to full recovery ahead of her.


On behalf of the family, I am reaching out for support, with your help, to establish relief for both Stefanie and Danielle. Any contributions will help funeral costs for Stefanie as well as provide medical assistance for Danielle as she recovers from this tragic incident.

The page says. The page has already exceed its goal of $50,000.