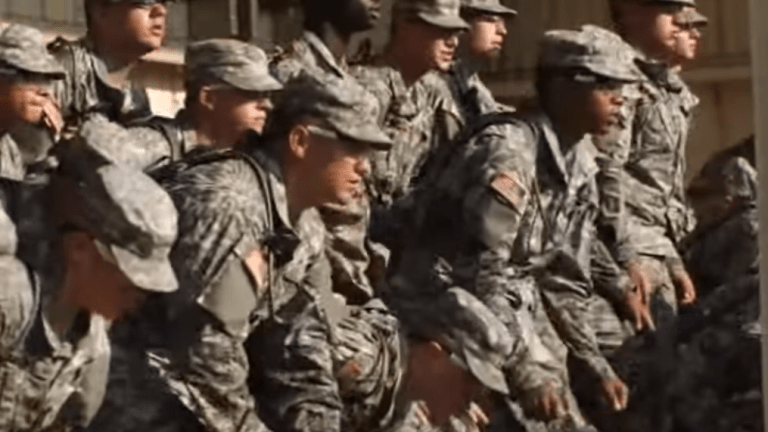 Two men booted from Army National Guard over ties to White Supremacy groups
Two men have been kicked out of the Army National Guard after their membership to a religious group with white supremacist ties was discovered.
According to the AJC, Army investigators started looking into Dalton Woodward and Trent East, who are both members of a neo-pagan sect called the Asatru Folk Assembly.
A report was published earlier this year after the activist group Atlanta Antifascists linking the two men to the controversial sect of paganism identified by the Southern Poverty Law Center as a hate group.
One of the men, Trent East, told AJC that the Alabama National Guard sent him a separation notice on Dec. 14.
East maintains that he is not a racist and that he is just interested in worshiping the way his ancestors did centuries ago.
"The whole race thing started with me finding Asatru or Odinism or whatever you want to call it and seeing that as a better option than Christianity as a spirituality," he said.
East and Woodward attended a 2017 speech by white nationalist Richard Spencer at Auburn University. Photos show the men carrying signs.
"The existence of our people is not negotiable," East's sign read. Woodward's sign read, "We have a right to exist."
"I just went there because at the time I heard he was talking about the recent removal of Confederate monuments. That's something I wanted to hear," East said. "And it turned into something a little worser, obviously."
The National Guard has confirmed the dismissals, but have not released a statement addressing their reasons for kicking out the officers.
He says that the dismissal has cost him other potential jobs and that he has also lost close friends and family.