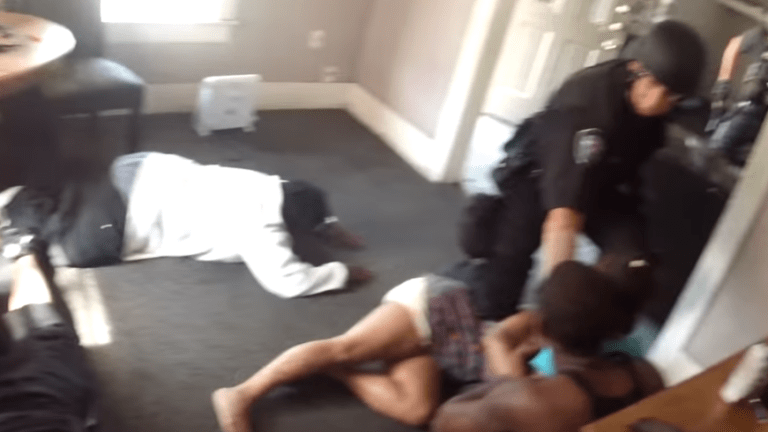 Two Fort Worth police officers cleared in death of Jermaine Darden
A jury in a federal lawsuit has decided that no damages would be recovered by the family of Jermaine Darden, who accused two Fort Worth police officers of using excessive force during a fatal drug raid seven years ago.
The officers raided the residence on March. 16, 2013, after obtaining a "no-knock" search warrant. Officers seized 2.4 grams of cocaine, 1.8 grams of heroin, and 3.1 ounces of marijuana, according to court documents. Authorities believed some of the drugs belonged to Darden, McBryde wrote in his opinion in 2014.
Darden, 34, died of natural causes, with sudden cardiac death associated with high blood pressure and application of restraints, the Tarrant County Medical Examiner's Office ruled.
According to the Star-Telegram, U.S. District Judge John McBryde, who wrote in his opinion that Darden, who weighed about 340 pounds, "had multiple risk factors for sudden cardiac death and the severity of his cardiac disease alone made him susceptible to sudden cardiac death at any time, with or without physical exertion."
Witnesses reportedly told law enforcement on the scene that Darden suffered from asthma.
McBryde also wrote that Darden "raised his hands when the officers entered the residence, and it appears that he rolled over onto his face at one point after the officers instructed him to do so."
"Based on evidence in the record, a jury could conclude that no reasonable officer on the scene would have thought that Darden was resisting arrest," the court's ruling said.