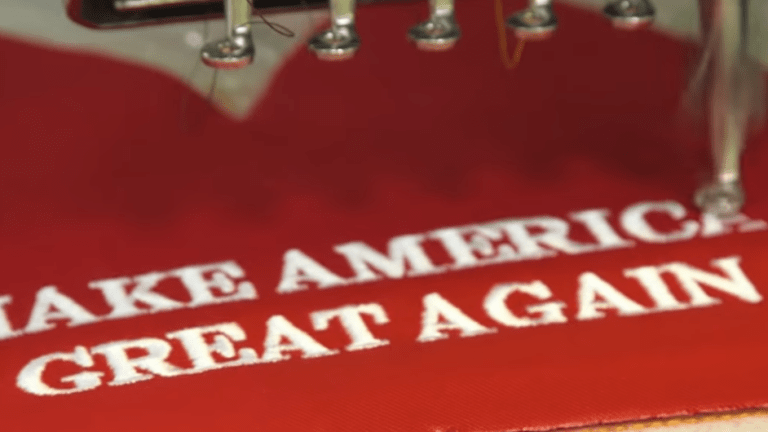 Twitter User Scam's MAGA Fanatics Out of 150k?
A Black college student allegedly used her Twitter account to scam MAGA supporters out of their coins, to the tune of 150k!
Posing as a "reformed Republican," the young lady, named Quran, uploaded a picture of herself wearing a MAGA hat and tweeted: "I will not hide any longer, the left has made us feel as if us black republicans should hide!! but not anymore!! #BlacksForTrump #WalkAway #maga" 
Of course, the tweet went viral. Although we have no idea why. There are plenty of Black Republicans. However, since Kanye West proudly waving the red flag and high profile Black Republicans like Candace Owens trying to use their political allegiance to make a name for themselves in the mainstream media, a MAGA hat is enough to whip up enough controversy to make the Twitter news.
According to Intelligencer, Quran reveled in her newfound fame until her parents found out about her antics and kicked her out of their home and stopped funding her college education. She then took to Twitter for help to pay her way through college, tweeting:
"thank [sic] you all so much for your overwhelming support. After seeing this tweet my parents cut me off and refuse to pay my university tuition. So if you can find it in your hearts to help, this young black Republican pay for school it would be appreciated."
She also posted an alleged exchange between her and her mother.
She set up a GoFundMe page and reportedly raised over $150k. She was eventually found out but was seemingly unrepentant about her crimes.
"[H]ot take: stealing from republicans isn't bad because republicans arent ppl," she wrote.
She was hailed as a hero by some members of the left, but it was all very 
During a phone interview with Influencer admitted that she didn't raise much and that she'd refunded what she had received and that the amount was between her and the IRS.
"That's the thing though: I didn't," she told them. "I just felt really weird about taking their money. This could go south really fast, I just decided to refund everyone and give their money back. I think it was like maybe $200 at that point.
"I just honestly didn't want to take their money. Yeah, I can't pay for school but I don't want Republican money to pay for it," she continued. "I just want everyone to think I'm the finesse queen, which I am."
The Howard student has decided to take a semester off before returning to her art history degree. She spoke a little about her reasons for the stunt.
 "A lot of Republicans have this idea that everyone thinks Republicans are mostly racist and they're really desperate to get that stigma off of them. I just felt like capitalizing on that," she said.
"I was at 900 likes. I told my friend, 'I feel like this is gonna blow up. Let's try and get some money off these dumb, rich Republicans."