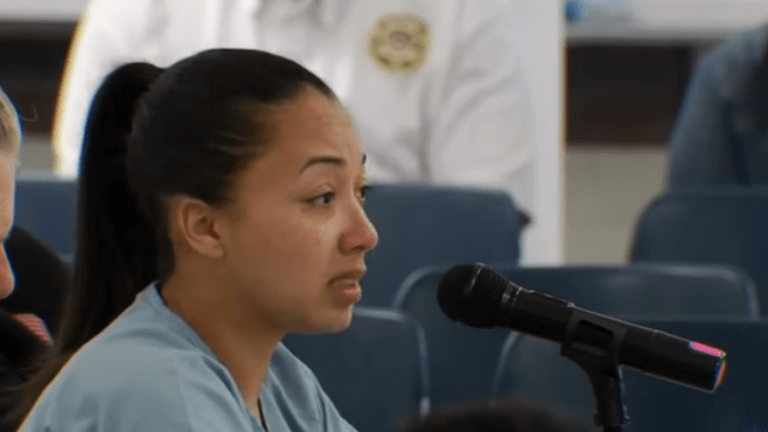 Twitter Reacts to Cyntoia Brown Clemency
Cyntoia Brown was granted clemency by the Tennessee governor's office on Monday, and Twitter lost its mind.
Brown is currently serving a life sentence for killing a man who bought her for sex when she was 16 years old. She has always maintained that she was in fear for her life and shot him
"This decision comes after careful consideration of what is a tragic and complex case," Gov. Bill Haslam said.
"Cyntoia Brown committed, by her own admission, a horrific crime at the age of 16. Yet, imposing a life sentence on a juvenile that would require her to serve at least 51 years before even being eligible for parole consideration is too harsh, especially in light of the extraordinary steps Ms. Brown has taken to rebuild her life. Transformation should be accompanied by hope."
Brown was trending on social media for most of Monday. Here are a few of the tweets:
A plethora of celebrities including Rihanna, Kim Kardashian, Drake, Alyssa Milano, and Jada Pinket-Smith also took to social media to share their joy over the news.
Brown will remain behind bars until she is released in August on parole. Her supervised parole will last for 10 years. But there is already a petition to get her release from prison immediately.
"Today, Cyntoia's nightmare is almost over. Outgoing Tennessee Gov. Bill Haslam announced that has granted the now-30-year-old clemency and that she will be released on parole supervision this August. After 15 years of unjust punishment in the Tennessee prison system, Brown is now set to have a new lease on life," the petition reads.
"While we are thrilled that Gov. Haslam has decided to release Ms. Brown as he leaves office, we question why he has decided to let her linger in jail a full eight more months. If Haslam recognizes that her life sentence was unjust then why must she spend one more day in prison? Cyntoia, from today on, should be given her freedom back so she can move forward with her life and her goals as a recent college graduate."