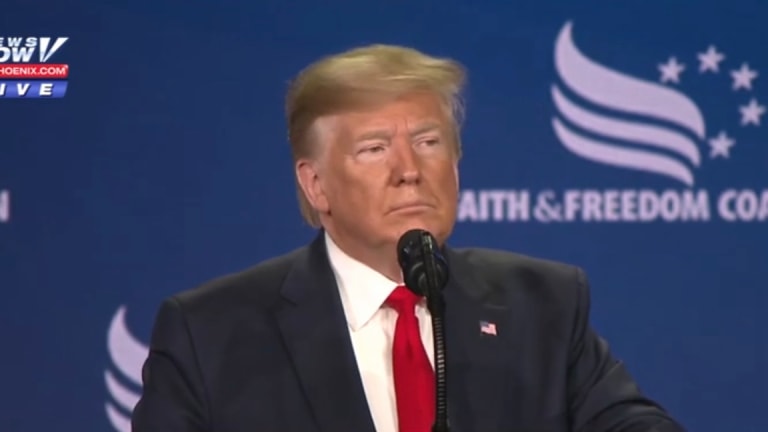 Trump's Tweets Now Come with a Warning Label

When it comes to upholding its policies, Twitter has always had a soft spot for public figures. However the social media platform will be placing 'warning labels' on specific politicians like Trump, in order to abide by their own guidelines.
President Trump is known for his unpredictable and controversial tweets. With two separate Twitter accounts, Trump has a history of threatening and promoting violence towards his opponents through his personal tweets.
Twitter has come under fire for its lax ways of regulating Trump's tweets. This is not surprising as the President's content is constantly a main topic of discussion and undeniable publicity for the site.
However the social media platform has decided to act by placing warning labels over certain politicians tweets, though Trump was not specifically mentioned. 
The labels will be attached to specific tweets by major political figures if their content is seen violating Twitter's guidelines. This will give users the option on whether or not they would like to view the tweet. 
The labeled tweets will also not show up in searches or recommendations. However, the tweets will never be permanently deleted either. The label will read as follows:
"The Twitter Rules about abusive behavior apply to this Tweet. However, Twitter has determined that it may be in the public's interest for the Tweet to remain available."
This move could be seen as a happy medium between Twitter enacting digital safety, while still permitting its most sought after promise of free-speech.