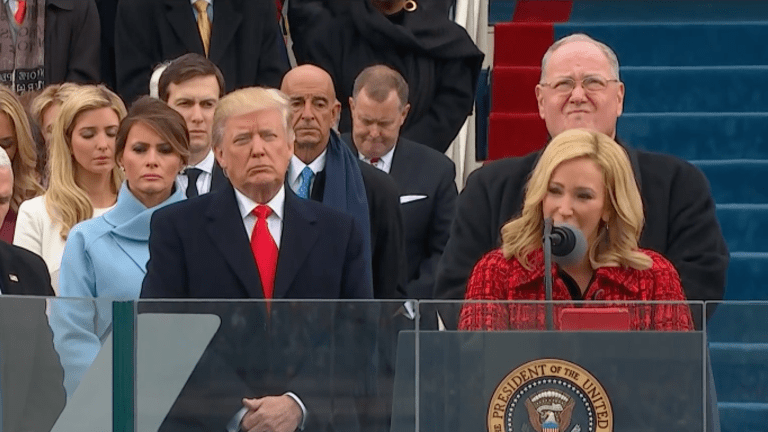 Trump's 'evangelical advisor' Paula White Offers God's Support for Presidential Bid
Trump's "evangelical advisor" Paula White who was once the senior pastor of a predominantly black church, supported Trump's re-election bid Tuesday night. 
Speaking at the #45Fest at Amway Center in Orlando, she took the stage and spoke directly the crowd. "Right now, let every demonic network who has aligned itself against the purpose, against the calling of President Trump, let it be broken, let it be torn down in the name of Jesus! I declare that President Trump will overcome every strategy from hell and every strategy from the enemy — every strategy — and he will fulfill his calling and his destiny." 
Though White did not specify what or who those 'demonic networks' were, Trump has always been very vocal about his enemies in the media, attacking fake news networks, and anyone who has publicly opposed him.
White's relationship with the President stems back to January 2017. She gave the inaugural prayer which helped solidify his Presidency. She continued to stand by Trump's choices, continuously coming to his defense on her social media platform of over 3 million followers. 
White has stated that her decision to leave City of Destiny was a calling from God, as she placed her son Bradley Knight in charge. It has been speculated her 'calling' was influenced by the loss of financial donations and support from the black community for her public support of Trump and his policies.