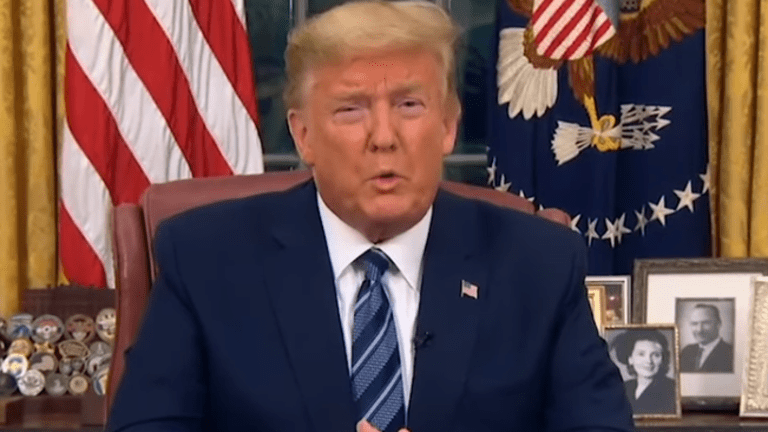 Trump says Americans will likely receive $,1000 from the government
Americans will likely receive $1,000 or more in the coming weeks, to help them to survive the COVID-19 pandemic.
This comes after Sen. Mitt Romney rallied for every American adult to receive a $1,000 check "immediately -- and the request has been back by both parties, including President Donald Trump.
"We're looking at sending checks to Americans immediately," Treasury Secretary Steven Mnuchin said, adding that Trump wants checks to go out "in the next two weeks."
Romney submitted the proposal, adding that it would "build on" the coronavirus package approved by the House of Representatives last week.
"Every American adult should immediately receive $1,000 to help ensure families and workers can meet their short-term obligations and increase spending in the economy," a press release from Romney said Monday. "Congress took similar action during the 2001 and 2008 recessions. While expansions of paid leave, unemployment insurance, and SNAP benefits [the program formally known as food stamps] are crucial, the check will help fill the gaps for Americans that may not quickly navigate different government options.
"The House coronavirus response package contains critical measures to help families in Utah and across the nation in the midst of the coronavirus outbreak, and the Senate should act swiftly on this legislation," Romney continued.
 "We also urgently need to build on this legislation with additional action to help families and small businesses meet their short-term financial obligations, ease the financial burden on students entering the workforce, and protect health workers on the front lines and their patients by improving telehealth services. I will be pushing these measures as Senate discussions continue about an additional relief package."