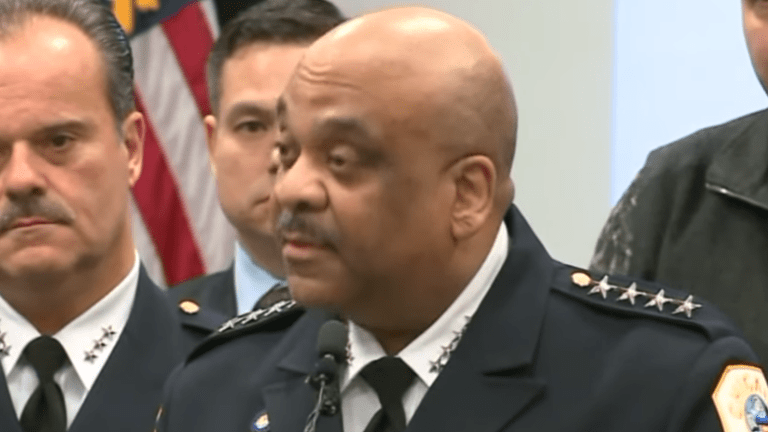 Top Chicago cop caught sleeping in car after having 'a couple of drinks with dinner'
Chicago Police Superintendent Eddie Johnson in at the center of a scandal after he was found asleep in his car after he had "a couple of drinks with dinner." 
According to CNN, Johnson was driving home early Thursday decided to pull over in his car after feeling lightheaded. The police were called by a member of the public, who told 911 that a person was asleep at a stop sign.
"Responding officers arrived at the scene and checked on the Superintendent's well-being. Officers did not observe any signs of impairment, and the Superintendent drove himself home," the police department said. 
Chicago Mayor Lori Lightfoot addressed the controversy after speaking with Johnson.
"He revealed to me that he had a couple of drinks with dinner," Lightfoot said, noting that she did not specifically ask Johnson if he had been drinking.
"I know what the Superintendent told me, which is that he was having some medical issues this week, he was changing medication, he didn't feel well, he pulled off to the side. And then IAD will sort out the rest of it."
Johnson later spoke to the press, stating said he felt like his blood pressure was rising when he decided to park his car. He had been prescribed a medication after he suffered a blood clot in the summer. He was recently prescribed new medication and forgot to take it.
A Chicago police spokesperson said there was no evidence of wrongdoing.
"While we have no indication of impropriety at this time, this question can only be answered by the internal affairs investigation. That investigation [is] active and ongoing," the spokesperson said.
Johnson was one of the top officials at the center of the Jussie Smollett investigation.