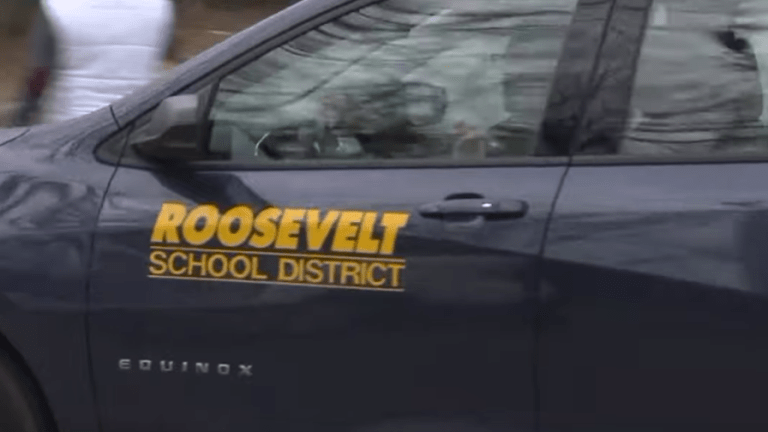 Three NY teachers placed on leave after displaying nooses in classroom
Three teachers from New York has been placed on administrative leave after displaying nooses in the classroom.
 The incident took place at the Roosevelt Middle School in Long Island, where an image of a pair of nooses labeled "back to school necklaces" were displayed in a classroom, NBC reports.
Alfred T. Taylor, school board president of the Roosevelt Union Free School District issued a statement, revealing that the teachers will continue to be paid pending an investigation. All of the teachers involved are white.
"When you have half the community saying, 'This is an atrocity,' and then you have another half defending it saying, 'Oh, it was supposed to be a joke,' that's an easy way for something to get lost in translation," he said.
The noose images were reportedly part of a larger collage and also featured the words "ha" and "#yes." The school's students are majority Black and Hispanic.
The school district said it took "appropriate action" against the teachers for the display of the "racially offensive images" after they were made aware of the collage last week Thursday.
"You have a generation of youth that is so desensitized to it that they don't understand the graphic nature of it even in seeing pictures. It doesn't move some of them," he said. "That could be disturbing because it's creating a communication gap between our communities," Taylor continued.
Hempstead Town Supervisor Laura Gillen echoed his sentiment, calling the collage "undoubtedly racist."
"A clear message needs to be sent that there is simply no place in our schools and in our society for this type of racist, hateful and insensitive imagery," Gillen said.