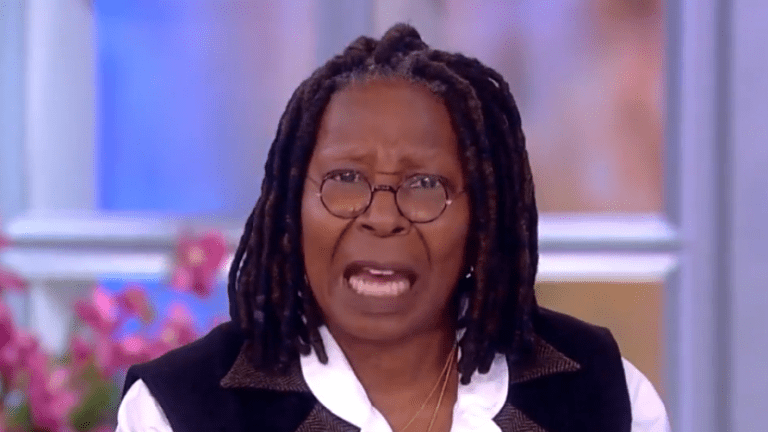 The View's Whoopi Goldberg Silences Meghan McCain
Whoopi Goldberg was not here for Meghan McCain's shenanigans this morning and shut her down very quickly during this morning's debate.
As they debated CNN's Jim Acosta actions which saw him banned from White House press briefings, former prosecutor Sunny Hostin explained why Acosta was not in the wrong.
"I don't like it when men touch me, in general, without asking for permission... If I were handing that and some man went like this, I wouldn't like it. Is it assault? I don't think it goes to the level of assault. Is it inappropriate — 100 percent," said co-host Meghan McCain.
"For me, when I saw that, I mean, I learned very early on that what I saw was battery — not by Jim Acosta, but by the young White House aide," Hostin said. "When you are holding something, if I may, if you're holding something and you snatch this from me, this cup is now an extension of me, and that means you've battered me, you've assaulted me," Hostin explained.
As Hostin continued to try and explain why Acosta was not legally at fault, McCain could not remain quiet and let the guest speak.
"So we should get her arrested for battery, clearly. I'm saying that facetiously, obviously. You better arrest her, I mean, I better go arrest her for battery!" she went on.
But Goldberg, who is actually more interested in fake rather than just Conservative spin demanded that McCain be quiet and let Hostin speak.
"Stop, Meghan," Goldberg said, turning to Hostin. "Go ahead."