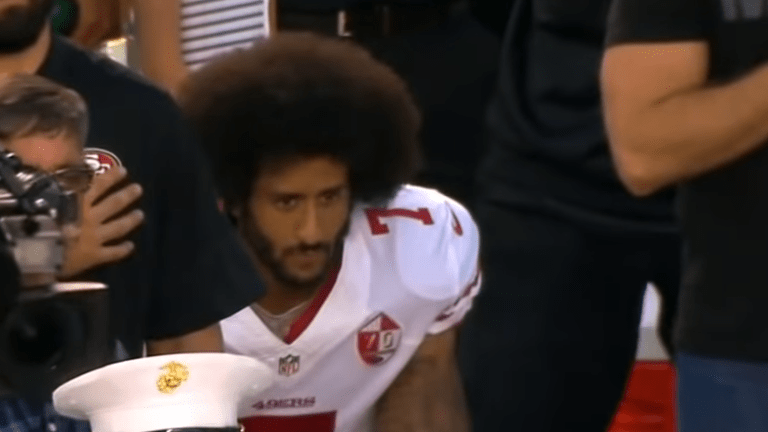 The NFL reportedly settled with Colin Kaepernick, Eric Reid for under $10 Million
It is being reported that Colin Kaepernick and Eric Reid received less than $10 million in the settlement of their collusion case against the NFL.
At the time, the news of the settlement was announced via a statement from the player's legal teams but the settlement was subject to a confidentiality agreement.
"For the past several months, counsel for Mr. Kaepernick and Mr. Reid have engaged in an ongoing dialogue with representatives of the NFL. As a result of those discussions, the parties have decided to resolve the pending grievances. The resolution of this matter is subject to a confidentiality agreement so there will be no further comment by any party," the joint statement read.
Although the full details of the agreement were not released, some speculated that Kaepernick received a sum between $60 and $80 million.
The law amount was said to have been because the former NFL players avoided going to trial where they could have landed a much larger payout.
"If Mr. Kaepernick had won his grievance, the league's collective bargaining agreement with its players would have entitled him to damages worth up to three times what an arbitrator determined he lost as a result of the collusion. If Mr. Kaepernick's market value had been judged to be a total of $30 million over the two seasons he was sidelined — a ballpark price tag for a player of his caliber — he could have been awarded $90 million from the ruling," Andrew Beaton of the WSJ wrote.
Should they have let the case go to trial?