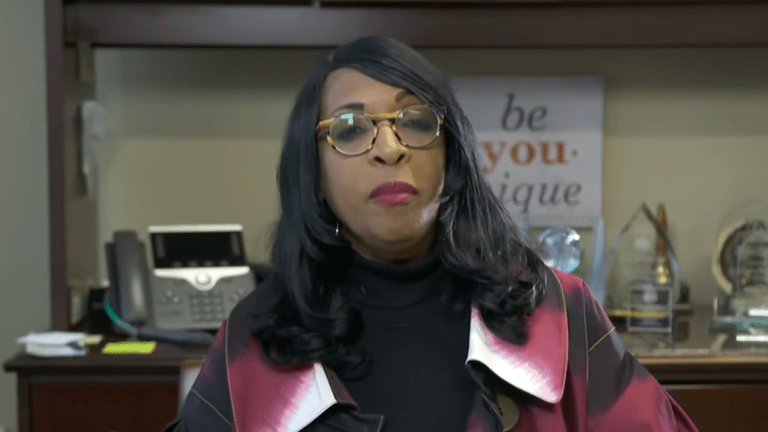 Texas Principal Addresses Parent Dress Code Controversy
A Texas principal who went viral after she implemented a strict dress code policy for parents of students has spoken out about the backlash.
Principal Carlotta Outley Brown of James Madison High School sent a letter to the students' families and posted the new dress code on the school's website, outlining clothing which is inappropriate to wear to the school. The dress code made both local and national news.
Brown sat down with Box Houston for an interview about her controversial dress code:
"The first time a lady came in, she had a see-through top where you could see her breasts, her nipples, and her areola. You can do a survey of all the principals and they will say the same thing. I asked her, 'Where are you going?' She said, "I'm going to visit the teachers. I said, 'That's not going to be possible.'"
Brown is standing behind her decision to crack down on inappropriate attire for parents while on the school campus.
"I know parents are listening to me. The same type of aggressiveness that you're apart of for this whole quest for the dress code, I need all parents to be like that for their child's education. I hope everyone's listening. They need to come to the school, they need to meet with the teachers, they need to ensure that every teacher is teaching, they need to come to PTO meetings, come to sports events. I need the same aggressiveness, tenacity, and perseverance," Brown said.
While some have criticized Brown's new policy, many have welcomed the high standards and feel that the policy should be implemented in all schools.