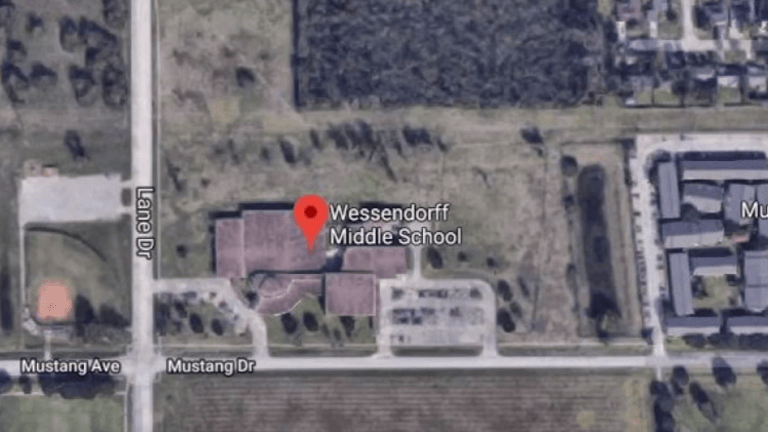 Texas Middle School Teacher Commits Suicide in Classroom
A middle school teacher died in a classroom after allegedly committing suicide during school hours.
Fine Arts teacher, Jordan Halane was found alone and unconscious in his classroom. After the teacher was found, medical personnel immediately responded and Halane was taken to Oak Bend Medical Center, where he later died. Specific details of the cause of death have not been released.
Students were held in their classrooms until Halane's body as removed from the building. Reports suggest that his death is being treated as a suicide and that Halane did not intend on harming any of his students or other faculty members.
"Our focus is always on the safety and well-being of our students. We felt that you should be aware of the situation in case your child comes home with questions or concerns," Principal Sonya Sanzo wrote in an email to parents.
Counseling teams have been made available to students who need support.
A GoFundMe page has been created to raise funds for his funeral costs. The GoFundMe page reads as follows:
Jordan Halane passed away on the morning of November 5th, and Heaven gained a new angel. Anyone who was lucky enough to know Jordan will tell you that he was the most genuine, kind hearted, compassionate and gentle soul you will ever meet.

He had the ability to light up any room with his infectious smile and warm presence. His passion and commitment to help others was an inspiration and motivated all of us to be better humans. This world is truly a better place because of him.

Jordan, you are so, so loved and will be deeply missed. Losing you has left a void that can never be replaced, but your beautiful memory will live on in our hearts forever. THANK YOU for bringing so much joy into our lives.

This fund was created on behalf of Jordan's wife, Claire Casuyon-Halane, to assist with funeral costs and unexpected expenses during this difficult time. Any amount will be greatly appreciated. Please continue to keep their family in your prayers.
He is survived by his wife, Claire Casuyon-Halane.