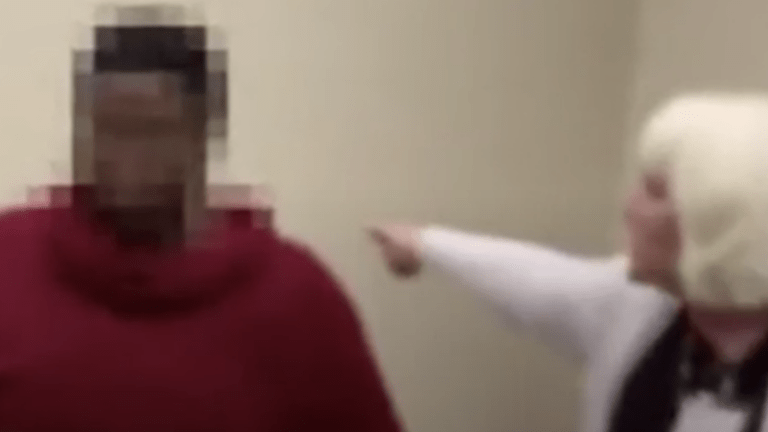 Texas Election Judge Resigns caught On Camera Yelling At Black Voter; Later Resigns
A white election judge has resigned from her position in Williamson County, TX after she was caught on camera yelling at a Black woman voter.
The woman was confused as to where she was supposed to submit her vote. A fellow voter recorded the entire exchange and posted it to social media. 
"I was like, 'This is getting out of hand.' So I began to record," she told local KVUE. "She did tell her she couldn't vote there, but she didn't say where in Travis. The lady did have an accent. She could've been new to the country. I don't know, but she needed some help."
Guzman can be seen screaming "Get out. Get out. Get out. You are rude. You are not following the law. Go. Go," before threatening to call law enforcement on her. As the footage surfaced online, the judge, Lila Guzman, resigned from her position and did not work the polls during election day.
Could Guzman's actions been a deliberate attempt to prevent Blacks from placing their votes? We will probably never know. But there have been incidents of intimidation reported at polling stations across the country.
"Our supervisor loses her composure in the middle of this, and that's not something that we ever train our poll workers, supervisors, election judges and clerks to do... We always train them and advise them to maintain control of the situation politely and answer voters' questions and give voters options so situations like these don't escalate," Williamson County Elections Administrator Chris Davis said.
"I regret that that incident happened with that poll worker because that voter was just trying to get answers that weren't being provided to her in a way that we train our poll workers to give," Davis told The Hill.
"It was the end of the day, and we were seeing steady turnout across all sites, but again, no excuse. It's our job to get voters answers and help them vote, either at our site or the site where they need to vote."