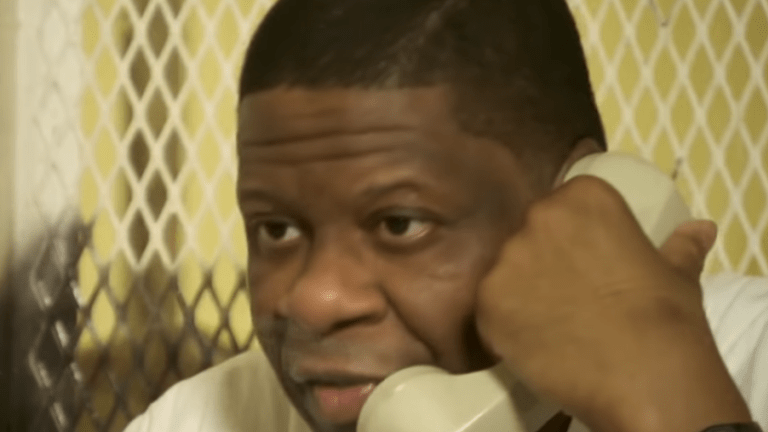 Texas Appeals Court grants stay of execution to Rodney Reed
The Texas Court of Criminal Appeals has blocked the execution of Rodney Reed, while a lower court considers Reed's claim that the state presented false testimony and that he is innocent. 
The stay of execution was granted five days before he was scheduled to be put to death for a murder he claims that he did not commit.
Michael McCaul, the Republican US congressman who represents the district where the crime was committed, wrote to board members, pleading for the delay.
"A death sentence is final, and given the doubt surrounding his innocence at this time, I believe our state cannot execute Mr. Reed in good conscience without fully reviewing all evidence," he wrote.
Reed has spent more than 21 years on death row for the 1996 murder of Stacey Stites in Bastrop, Texas. According to the police, Reed assaulted, raped, and strangled Stites.
He was scheduled to be exected on Nov. 20th but continues to maintain his innocence.
Former inmate Arthur Snow Jr. filed an affidavit in court last week saying Stites' fiancé, Jimmy Fennell, confessed to the murder years ago per CNN.
"Jimmy said his fiancé had been sleeping around with a black man behind his back," Snow wrote.
"Toward the end of the conversation, Jimmy said confidently, 'I had to kill my n*****- loving fiancé,'" he added. "My impression was the Jimmy felt safe, even proud, sharing this information with me because I was a member of the Aryan Brotherhood. I think Jimmy assumed that his confession would impress me and earn him credibility with the Aryan Brotherhood."
His mother, Sandra Reed, spoke with CBS following the news of the stay:
"I am so happy. I am one one happy, happy mother," said Sandra." We had witnesses that were intimidated, but now it's a new day. Twenty years or more have passed, and things are changing, and I think this case will bring about a change," said Sandra. "The truth will and shall set him free."