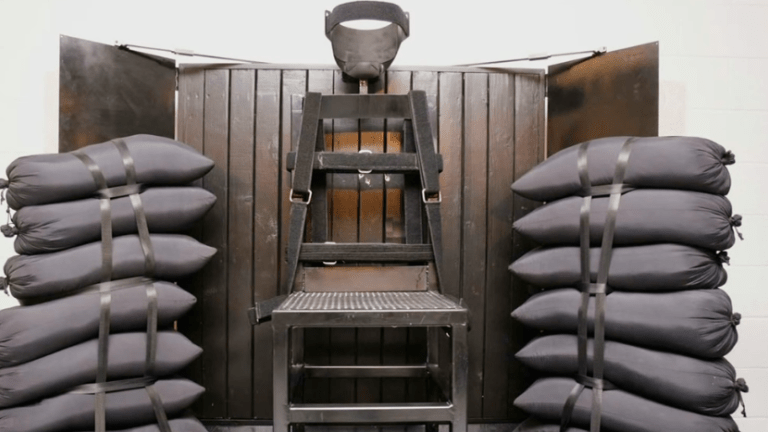 Tennessee Death Row Inmates File Lawsuit to Request Firing Squad Execution
Inmates Seek Alternative To Electric Chair And Lethal Injection
A lawsuit has been filed on behalf of four Tennessee death row inmates who are requesting that a federal judge allow them to be executed by firing squad a rather than the state's lethal injection or electric chair execution methods.
The inmates include David Earl Miller, who was sentenced to death for the 1981 rape and murder of 23-year-old, mentally handicapped, Lee Standifer in Knoxville. He is scheduled to be executed on Dec. 6. While the suit is being reviewed, his lawyer has requested that his execution is postponed until a ruling has been decided.
Currently, protocol calls for inmates to select their method of execution 30 days ahead of their execution date. 
Death by lethal injection can be a messy affair. Back in August, the lethal injection execution of Billy Ray Irick took more 20 minutes to complete.
In the suit, attorneys for Miller, Nicholas Todd Sutton, Stephen Michael West, and Terry Lynn King — argued that the state's electric chair "is sure or very likely to inflict a gruesome and torturous death." 
The Nashville Tennessean reports,
"The suit says that the state possesses the firearms, ammunition and trained personnel necessary to carry out a firing squad execution. The suit says that Big Buck Shooting Range, on the grounds of Riverbend Maximum Security Institution, can 'easily accommodate what little equipment is required for an execution by firing squad.'
"Trained professionals reduce error rates in firing-squad executions, the suit claims. Should there be human error, procedure for military executions have a back-up plan: the 'coup de grace,' which consists of holding the muzzle of a handgun 'just above the ear and one foot from the head' to complete the execution, according to the lawsuit filed late Friday."
Currently only three states, Mississippi, Oklahoma and Utah, allow the use of firing squads.