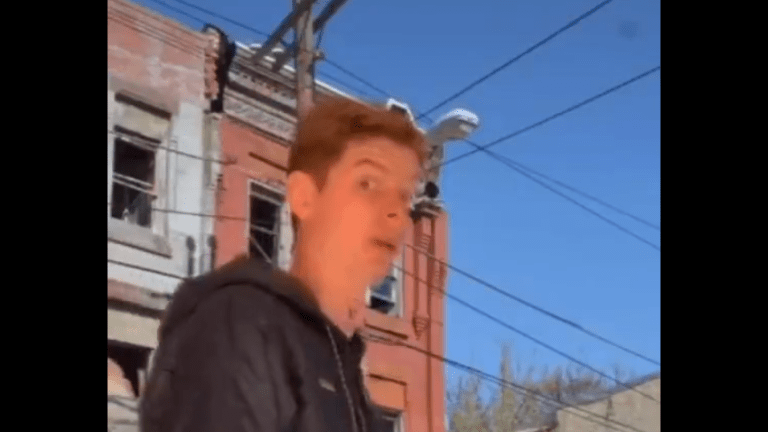 Temple University addresses viral TikTok video referring to North Philly as 'the ghetto'
Temple University is addressing a viral TikTok video posted by a person claiming to be a student who refers to North Philly as "the ghetto."
In the 10-second video, a white male can be seen in front of an image of Temple University. He is then seen in front of rowhouses, some with boarded-up windows, with the caption "going to a city school and walking two blocks off-campus for a party." 
As he shows images of the surrounding area, audio from The Real Housewives of Atlanta, in which Nene Leakes says "the ghetto" multiple times.
The video has since been deleted from the TikTok platform but has been shared many times on social media.
Temple University, addressed the video stating that it "is unacceptable and deeply concerning," and that the incident "is currently being addressed."
School spokesperson Raymond Betzner later confirmed that the student had recently been provisionally accepted to be a member of the Owl Team, which provides orientation to new students at Temple. He will no longer be a part of the team.
"We find that when you sit down and you talk to students very broadly and allow them the opportunity to get to know their community better," he said, "their perspective changes."
"It's offensive because a lot of people live around here," sophomore Sean Williams said per CNS News. "I mean, to call somewhere two blocks the ghetto, that's someone's home, is kind of offensive in itself."
"This neighborhood, I wouldn't say like ghetto — like he said — but it is like true that it's not that wealthy, like developed," senior Raina So said.