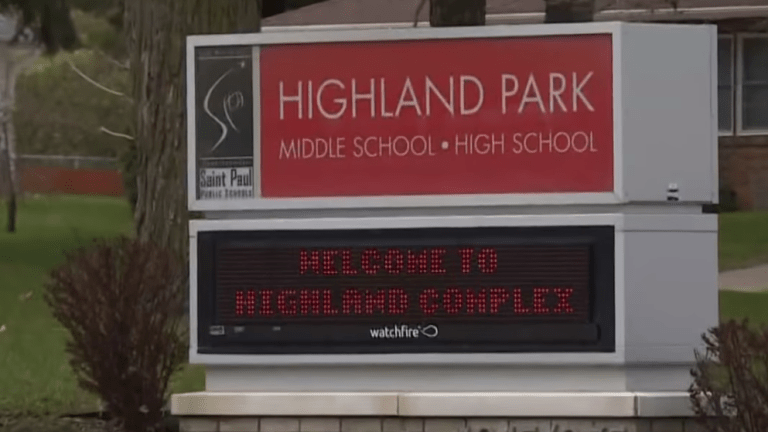 Teacher placed on leave after calling students "f*cking n*ggers"
A teacher from Highland Park Middle School has been placed on administrative leave after she called her Black students "f*cking n*ggers" in the classroom.
The incident was addressed after a video was posted online of teacher Wendy Brilowski using the slur.
Another staff member said "she's repeating what you're saying" after Brilowski used the slur, but the clip does not show any of the students speaking.
Joe Gothard, Superintendent of St. Paul Public School released a statement addressing the controversy:
"I am writing to address a disturbing video taken at Highland Park Middle that was shared on social media. No matter the situation, the racist and foul language used by a staff member in the video has no place in Saint Paul Public Schools.
"The staff member is currently on administrative leave – which is standard practice – pending the outcome of a district review. We will work to understand what happened and take immediate, aggressive action to address this situation," the statement reads.
Gothard continues:
"Highland Park Middle School strives to provide a safe, respectful and welcoming environment for every single child -- and as educators, we must be held to the highest possible standard.
"The words and actions recorded in this video have caused harm to our Black students, their families and our entire school community. These actions go against Saint Paul Public Schools core values and its commitment to serving youth and families.
"We will not be silent in the face of racist language in our schools -- and we cannot perpetuate it. We will not make excuses for actions that hurt the students that we as educators have dedicated our lives to serve."
Adding that "Following this incident, we have a lot of work to do to repair harm and rebuild trust with our students and our community. We take that responsibility seriously. We offer a sincere apology for the actions that took place in our building on Wednesday."