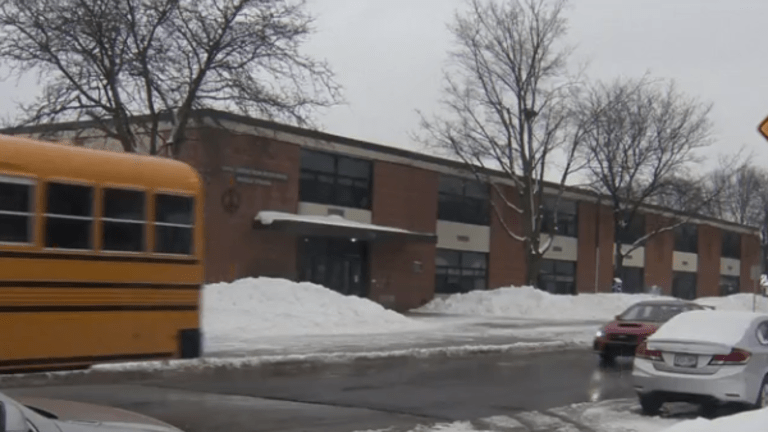 Teacher on leave after allegedly pulling out student's braids
A teacher has been placed on leave after a student claimed that he pushed her and pulled out her braids.
The student's mother, Mikiea Price, told local news that her daughter has been left traumatized by the incident.
"Just the whole experience is just traumatic and devastating and just confusing. I'm just disgusted at this whole incident. You know I send my kid to school to learn, and that's a place where mothers send their kids to be comfortable in. I just feel violated in so many ways that … this even happened to her."
Price heard about the alleged assault when she received a phone call from her daughter, saying she had been jumped by her teacher last week. Price immediately made her way to Whitehorse Middle School where she found her daughter crying and holding three of her braids in her hands.
It was reported that her daughter along with one other classmate had sprayed too much perfume in class, so the acting principal, Rob Mueller-Owens was called.
Price's pastor watched surveillance video of the aftermath of the assault Marcus Allen.
"A big tall man and an 11-year-old girl being pushed from one classroom to the other side of the hallway and then falling on top of her," Allen said of the video. "It's a very disturbing sight to see."
The surveillance footage does not show the actual incident on camera and the footage has not been released to the public.
Madison Metropolitan School District has put Mueller-Owens will not return to Whitehorse Middle School.
"As a District we take any situation of this nature very seriously," the district wrote in a statement. "All of our students need to be safe and supported in school, and we have a thorough investigation process and protocol that we follow."
Mueller-Owens works for the district as a positive behavior support coach. He has eventraveled to the White House with the superintendent to become an expert on restorative discipline practices.
"That's the devastating part about it," Price said. "That's the disgusting part about it. To have that much education and that much training and that much knowledge, to be certified with kids and not follow protocol, I think that's the part that hurt me the most and disappointed me the most." 
Police are currently investigating the incident.