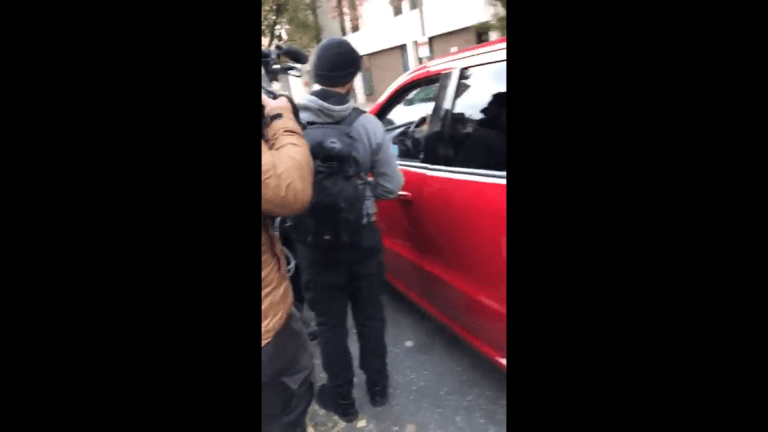 Taxi's Refuse to Pick Up Members of Alt-Right Group After Rally
Members of several alt-right groups held a rally in Philadelphia over the weekend but had trouble making it home as cabs refused to give them a ride. 
The rally wasn't a big one. It is reported by the Huffington Post that around 24 attended the "We the People Rally." The rally "aimed to gather what organizers called the "silent majority" to take a stand against the left."
The Facebook description for the event read the following:
"This event is for all Patriots, Militia, 3%, constitution loving Americans, pro good cop, pro ICE, pro law and order, pro life, pro American value, pro gun and anti illegal immigration," the event's description on Facebook reads. "Will you stand with us? ITS TIME TO SHOW PHILLY WHAT PATRIOTISM REALLY IS!!"
The small group was met by hundreds of anti-racist protesters who reportedly chanted "Go home assholes" and held up signs that read "Make Racists Afraid Again." 
As the rally came to an end, they attempted to catch Ubers and local cab drivers, but they continued to drive off after being formed by protesters who the potential fares were.
And the reason for the pitiful turnout? They had a reason for that.