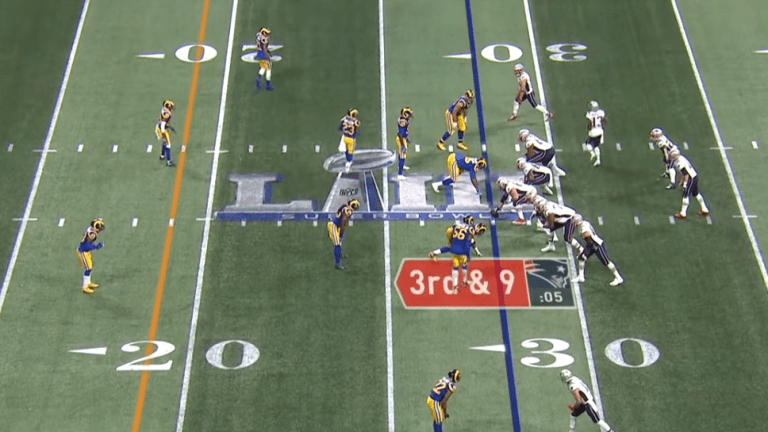 Super Bowl pulls in lowest ratings since 2009
The Super Bowl LIII has reportedly pulled in its lowest television ratings since 2009.
According to AP, The New England Patriots' match against the Los Angeles Rams was seen by just 100.7 million people on television and streaming services, the lowest numbers in a decade.
The NFL was hit by a boycott by New Orleans Saints fans as well as a protest in support quarterback Colin Kaepernick who was blackballed following his kneeling protest to spotlight police brutality and social injustice. Just 26 percent of households watched the Super Bowl in New Orleans on Sunday, a massive drop-off from the previous year. 
The game also boasted just one touchdown during the entire match, and many blasted the event as "boring."
On CBS alone, 98.2 million people tuned in compared to 103.4 million who watched on NBC last year, according to the Nielsen company.
Back in 2009, the Pittsburgh Steelers-Arizona Cardinals game was seen by less than 100 million viewers. But with all of the streaming services available, the number was expected to be far higher.
Cindy Boren of The Washington Post wrote that the event was "a snore of a Super Bowl." The New York Times headlined a story: "How boring was the Super Bowl? The punts got exciting."
But the protests do not end there. According to the Daily News, some of the Patriots players will not be attending the White House.
Twins Devin and Jason McCourty told reporters on Monday that they would be skipping the trip if Trump invites them to celebrate at the White House. 
"I haven't thought about it, but I highly doubt it," Jason said. Then his brother prodded him a bit and Jason said there was almost no chance he would go.