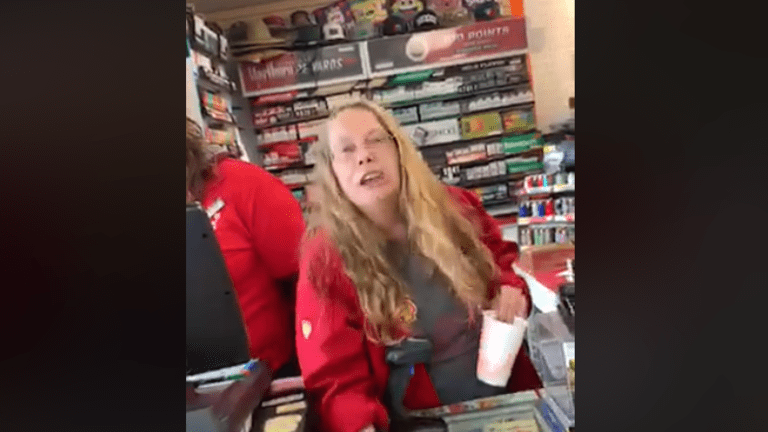 Store employee reportedly fired for telling customer speaking Spanish: "This is America"
A gas station employee from San Jose, Calif. has reportedly been fired after she was captured on video telling a Spanish speaking customer "this is America."
The employee became irate when the customer spoke in Spanish with another store employee, the video shows.
The customer, Grecya Moran said that she only greeted the employee in Spanish and even apologized to the woman but her apologies were ignored.
"I even went up to her and I apologized," Moran said. "I said, 'Excuse me, I'm sorry. All she was saying is-- she was greeting me in Spanish. How my day's going.' And she said, 'I don't care. You talk in English because this is America.'"
Moran told Fox News that the employee then said that "Trump needs to hurry up and build the wall," to her as she held her 18-month-old son in her arm.
Moran can be heard saying: "I was born here."
"Prove it to me, motherf*cker!" the employee fired back.
"This is a free country. If I want to talk in Spanish I can talk in Spanish," Moran says. 
"You're an elderly lady, I'm not going to argue with," Moran responded at the end of the video.
Moran later told KGO-TV that the incident caught her off guard.
"I hear stories, I see videos but I never thought it was going to happen to me," Moran said. She also contacted the police over the incident.
The San Jose police are still processing the report.
Watch the offensive exchange below.