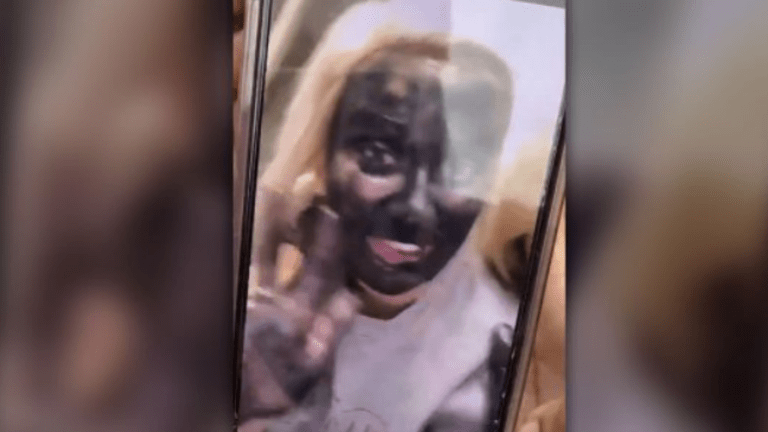 Sorority Girl Booted following Racist 'Blackface' Video
A student has been kicked out of her sorority after she filmed her friend painting her face Black while uttering a racial slur.
The student attends the University of Oklahoma and was a member of the Tri Delta sorority until the post surfaced on the internet.
In the video, a young woman can be seen painting her face and hands black while looking directly into the camera and saying "I am a n*gger."
The former Tri Delta sorority member can be heard laughing in the background.
Tri Delta were not here for the ladies' racist shenanigans and posted a statement, condemning the video.
"Our chapter condemns the racist, offensive and disgraceful conduct of the two women involved in the video posted yesterday. More specifically we are deeply disappointed in the actions of the one woman associated with the Theta Gamma chapter of Tri Delta. The behavior documented in the video is abhorrent and is in no way consistent with Tri Delta's ideals. To those students directly impacted by this senseless act of racism, we are deeply sorry, and we know that is not enough."
"The woman who participated in, filmed and posted the video is no longer a member of our organization," chapter President London Moore also wrote.
James Gallogly, president of the college, also released a statement:
"We expect all of our students, staff and faculty to respect the diversity and cultural backgrounds of others. While students have the freedom of expression, the negative impact of such conduct cannot be underestimated."