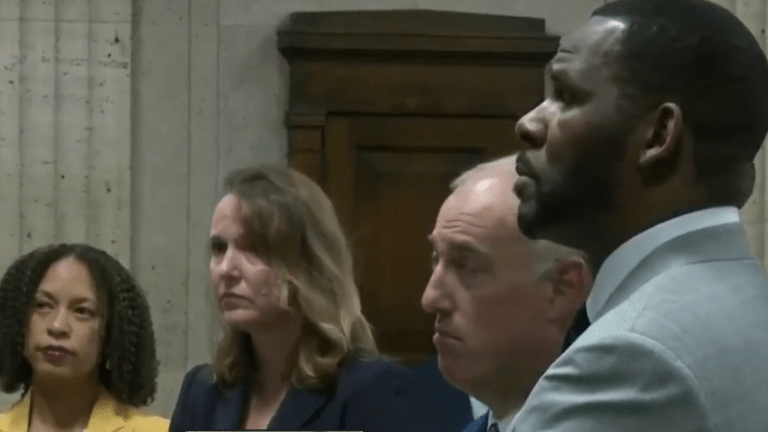 Singer R. Kelly pleads not guilty to 11 new counts of sex assault
Disgraced singer R. Kelly has pleaded not guilty to 11 new charges of child sex abuse.
The new 11-count indictment concerns a woman identified in charges only as J.P., who prosecutors have said met Kelly during his 2008 trial on child pornography charges and began having sexual contact with him the next year when she was only 16. Three other cases which are pending will be heard in court on June 26.
Kelly's attorney, Steven Greenberg spoke on the new charges, according to the Chicago Tribune:
Greenberg confirmed that J.P. was one of the four alleged victims from when the singer was first charged in February.
"They're more serious charges, but it doesn't change the facts," Greenberg said Thursday about the new indictment. "It doesn't change how we're going to approach the case."
Last week Kelly was hit last week with 11 felonies. The Cook County State's Attorney's Office charged him with five counts of aggravated criminal sexual abuse, four counts of aggravated criminal sexual assault and two counts of criminal sexual assault. 
There are reportedly also three federal probes underway -- two in New York's Eastern and Southern Districts and another in the Northern District of Illinois. 
Kelly cannot leave the country without the court's permission and had to give up his passport in order to be allowed out on bond.