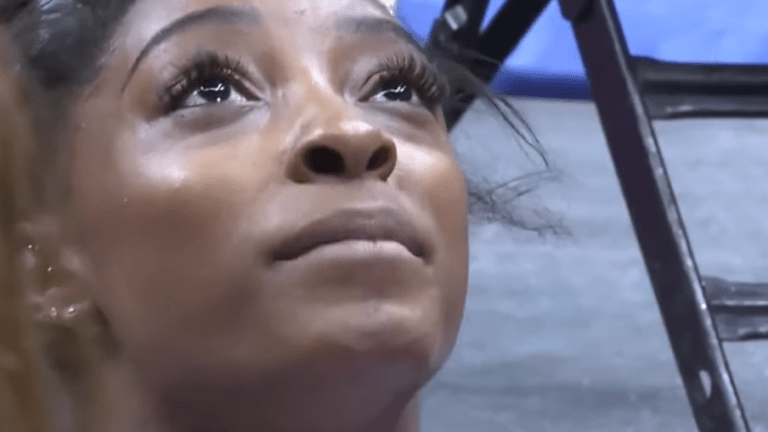 Simone Biles Calls Out USA Gymnastics: 'You had One Damn Job and you Failed to Protect Us'
Gymnastics champion Simone Biles has slammed USA Gymnastics for failing to protect their athletes against sexual abuse.
"It's hard coming here for an organization and having had them fail us so many times," Biles told reporters at the Sprint Center in Kansas City, Mo.
"We had one goal, and we did everything they asked us for, even if we didn't want to. And they couldn't do one damn job. You had one job. You literally had one job, and you couldn't protect us,"
Olympic gold medalist Biles is one of more than 200 athletes abused by former doctor Larry Nassar, who worked for both Michigan State University and USA Gymnastics. 
"Everyone's healing process is different and I think that's the hardest part," she said. "Because I feel like maybe I should be healed or this or that. But I feel like it will be an open wound for a really long time and it might not ever get closed or healed."
Biles says she will continue to speak out, using her social media platforms to call out the organization and their epic blunder.
"When we tweet, it obviously goes a long way," she said. "We're blessed to be given a platform so that people will hear and listen. But you know, it's not easy coming back to the sport. Coming back to the organization that has failed you. But you know, at this point, I just try to think, 'I'm here as a professional athlete with my club team and stuff like that.' Because it's not easy being out here. I feel every day is a reminder of what I went through and what I've been through and what I'm going through and how I've come out of it."