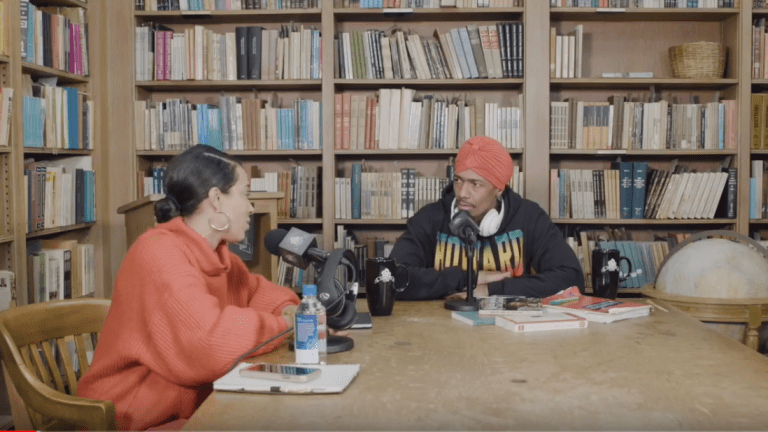 Should We Vote? Nick Cannon and Angela Rye Debate the Voting System
In this episode of Cannon's Class, Nick Cannon and Political Commentator Angela Rye headed to Howard University to debate the topic of voting. The November midterms are crucial, and maybe the only chance for the Democratic party to claw back some power and gain a majority in the Senate, as Trump continues to push his alt-right-esque agenda.
Ryeis a political advocate, CNN Political Commentator and NPR Political Analyst as well as a revered panelist and popular podcaster. She currently serves on the boards of the Congressional Black Caucus Institute, Congressional Black Caucus Political Action Committee (CBCPAC), the Seattle University School of Law Alumni
Cannon turns to Rye to explain to everybody exactly why it's so important to head out and vote on Tuesday. While Cannon takes a view from those in the Black community who choose to shun the voting system and start their own, Rye has some sage advice.
"Even if you do create your own system, you have to understand the system as it is. And you have to have allies in the system as it is... if you were gonna overthrow it I believe that one of the reasons we've made the strides we've made is because there were people intimately familiar with the system. If you look at what Dr. King was doing with his allies. There were people that played... I'm all the way on the rebellion side, I'm all the way on the revolution sides," she explains.
It seems as though Cannon and Rye find some common ground, but the bottom line really is, is voting did not matter. If it weren't so important an conducive to change, do everything they can to prevent us from being able to vote? 
Securing the bag has become a motto for the mainstream led members of the Black community, securing our rights and our futures should mean far more.