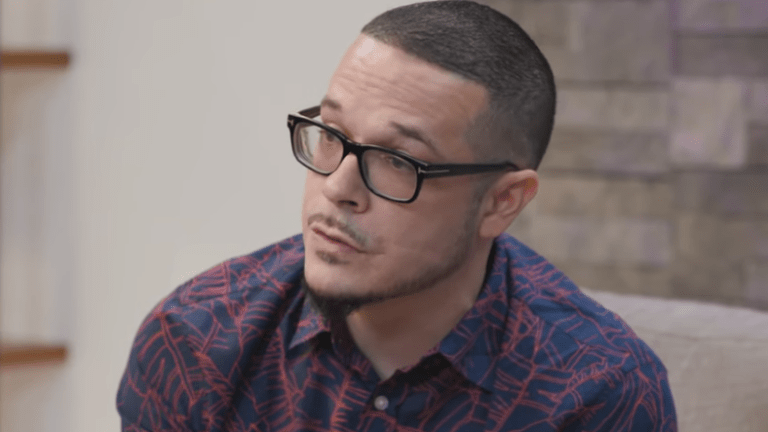 Shaun King labeled as a 'liar' amid Rachel Maddow controversy
Shaun King is being blasted as a liar following claims that he made misleading statements about MSNBC's Super Tuesday reporting.
King posted a "breaking" news post on Twitter on Tuesday night, where he claimed that MSNBC anchor Rachel Maddow reported that "multiple "senior officials" within the Democratic Party are interfering with the primaries to stop BernieSanders.
He says that Maddow also reported that the party had asked Bloomberg to drop out so that Biden would have an easier time against Bernie.
Maddow responded to the tweet, saying that she "didn't report any such thing.".
King is already being given the side-eye by members of the Black community who insist that he is not a Black man, that he is a white man pretending to be a light-skinned African American man
Back in 2015, he denied the claims:
"The reports about my race, about my past, and about the pain I've endured are all lies," King wrote on the website DailyKos.com at the time. "I have been told for most of my life that the white man on my birth certificate is not my biological father and that my actual biological father is a light-skinned black man. My mother and I have discussed her affair. She was a young woman in a bad relationship and I have no judgment."
King has been rallying for Vermont Sen. Bernie Sanders, but some are questioning whether having King on his team could be hurting the socialist politician, rather than helping.
As it stands, there are just too many questions hanging over King's head for the Black community to feel at ease with his participation.