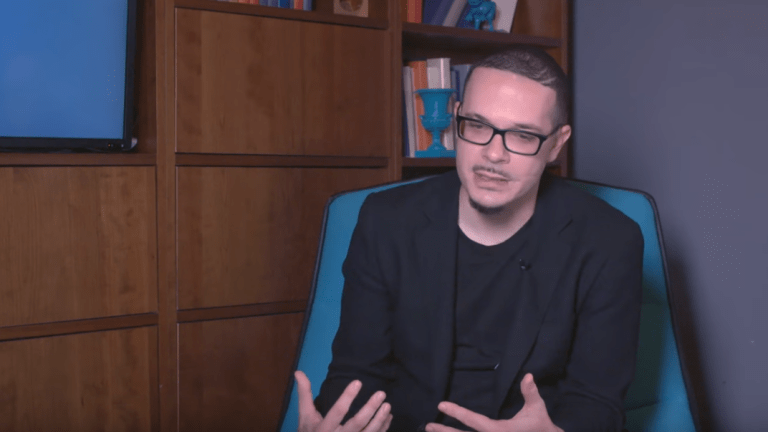 Shaun King breaks down how the death of Nipsey Hussle has united L.A.'s gangs
In a new episode of activist Shaun King's new podcast, 'The Breakdown' he talks about the tragic murder of revolutionary artist and activist Nipsey Hussle and how his death has united both the Bloods and the Crips in L.A.'s neighborhoods.
"In the shadows of the recent murder of Nipsey Hussle, some powerful stories of truces and unity and peace between rival gangs are coming out of Los Angeles that will probably never get the true publicity they deserve," King begins.
"This past weekend, following several private meetings where they mourned and dreamed together, dozens of gangs from all over Los Angeles, and even from all over California, came together to talk about what it would look like if they ever came together. It wasn't just Bloods and Crips either, but dozens of different segments and factions of rival gangs that have not been in the same room, at the same table, in years," King says.
"They talked about the power of owning and developing property in their neighborhoods. They talked about the power of entrepreneurship that Nipsey Hussle believed in so much. They talked about smart ways of pooling together their money and resources. They talked about how they owed it to the young people of their communities to find ways to stop the violence," King continues.
He also shared a clip of a former gang member speaking up addressing critics who slammed the recent 'unity walk' in L.A. and spoke about the importance of peace.
King addressed the unity march in his recent podcast on an inspirational note:
"After they spent this time together building and dreaming and networking among themselves, they came together for a unity march. And maybe you are thinking that marches are old school and played out, but to see men and women that normally can't even stand being on the same block with one another, stand side by side, and march through South Central, was a powerful thing. Obviously the true work begins now, but the true work needs a good start and this week was a great start."
Nipsey's death is being mourned across the globe but the unity walk proves that all of his hard work did not go in vain.