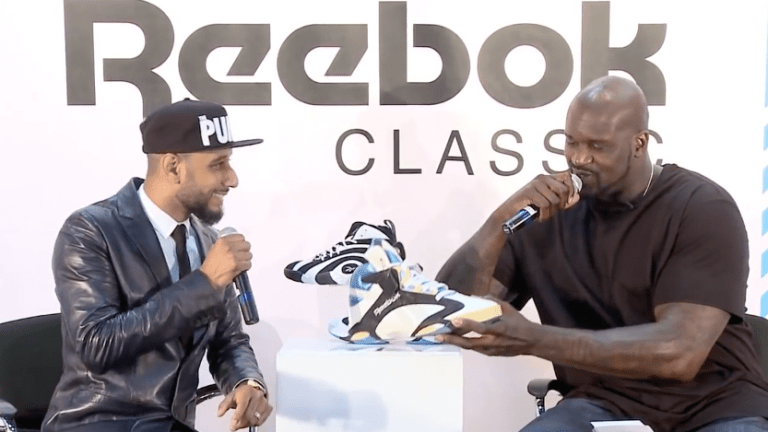 Shaquille O'Neal Wants to Buy Rebok
It seems that more and more celebrities are getting into the sneaker game. Serena Williams for Nike, Tyler the Creator for Converse, and who could possibly forget Beyonce's highly anticipated Adidas? Now Shaquille O'Neal is the latest legend to participate in the sneaker game— but he wants more than a collaboration, he wants the business.
NBA champion Shaq has expressed interest in purchasing Reebok. With a net worth of $400 million thanks to his investments, franchise ownership and endorsement deals, Shaq has his eye on a shoe brand. Telling CNBC, "Well, [Authentic Brands Group, one of the companies] I'm involved in, we just bought Sports Illustrated. But I would love to purchase Reebok".
The move to purchase the Reebook is not entirely random for retired basketball star. In 1992, he signed a $15 million contract with the brand for 'Shaq Attaq' during his prime ball years. What is seen as a dying sneaker label, with no perceived effort from its 2005 buyer Adidas, Shaq wants to rebrand with a focus on fitness and flair.
Shaq is continuing to show his success as a businessman in his post-basketball glory years. With the recent trend for 90s nostalgia, Shaq's deal might just be what Reebok needs.