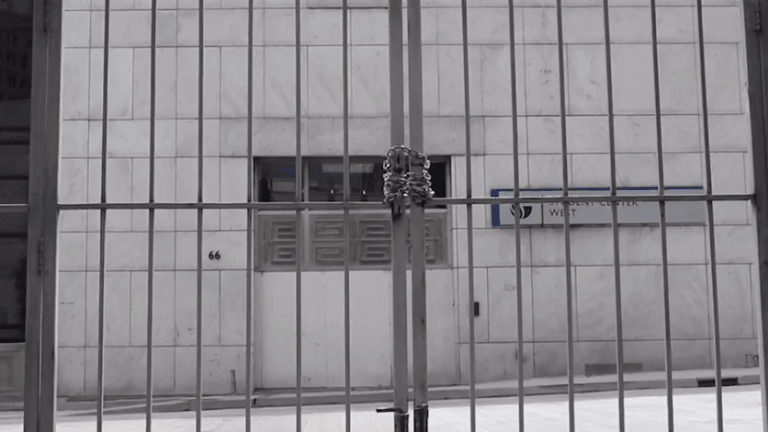 Security guard involved in fatal fight near  will not be charged in death of Black man
A security guard who was involved in a deadly fight at an apartment complex close to Georgia State's campus will not face charges, authorities said.
The unidentified guard reportedly knocked out 24-year-old Deionte "JR" Davis during an altercation at One12 Courtland. Davis died as a result of the fight, which was ruled a homicide by investigators.
Atlanta police spokesman Carlos Campos released a statement saying that investigators attempted to obtain an arrest warrant against the security guard for involuntary manslaughter. Still, a Fulton County Magistrate judge declined to issue the warrant, per AJC.
DA spokesman Chris Hopper told the news outlet that an assistant district attorney spoke to police over the weekend and advised that they didn't have enough evidence for a judge to issue the warrant. 
"The evidence that the police currently have showed me working in a professional manner," he told Channel 2 over the phone. 
Ronald Myers, a GSU student, had told Channel 2 that he and Davis were among a group of four friends who had been drinking at a birthday party earlier that morning.
While en-route to Myers' apartment on the seventh floor, the fight broke out. According to the unnamed guard, Davis "was trying to fight a bunch of people, so we slowly got him into the elevator, and then (we) slowly got him toward the room. And then, he decided to fight, and he hit me in the face, hit all of his friends in the face, and I put him onto the ground, and I think I knocked him unconscious."
But Myers said that the incident was "minor argument among friends," adding that the security guard attacked Davis as he walked off the elevator. He tackled Davis, snapping his neck.