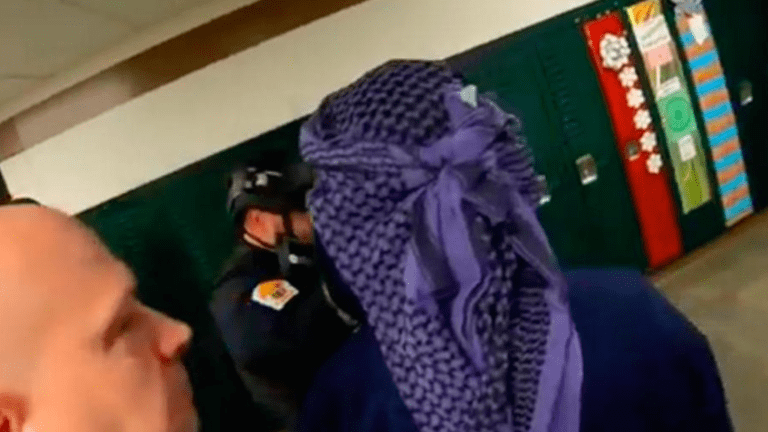 School Faces backlash after man wears Arab headscarf during safety drill
A school is under fire after they conducted a safe drill where a man acting as a shooter was placed in an Arab headscarf.
The video shows the actor wearing a kaffiyeh, (a Bedouin Arab's kerchief worn as a headdress) at during the safety drill at The Penn-Trafford school. Administrators who organized the drill deny that they intended to portray the shooter as Arab or Muslim training session which took place back in January.
"That individual was to go role play in a different scenario that we never ran, and he prematurely got into costume that was not approved and got inadvertently swept up in the first scenario," said John Sakoian, who runs Command Excellence, a business that conducted the active shooter drill.
"But myself and Dr. (Matthew) Harris never approved that, and it was totally accidental that this thing happened."
Two teacher who had experience handling firearms were asked to portray active shooters and handed costumes by Command Excellence to make them unrecognizable by their co-workers. He also claimed that all "costumes" are approved ahead of the drill, which seems to imply that somebody at the school gave them the "ok."
"Screen captures of the video shared on social media fail to show the full costume worn by the volunteer," district officials said in a statement. "The individual wore a long blonde wig with a scarf tied around his head and a paintball/tactical mask over his face. He was dressed in a dark zip-up sweatshirt and dark pants."
The drill has been slammed on social media.