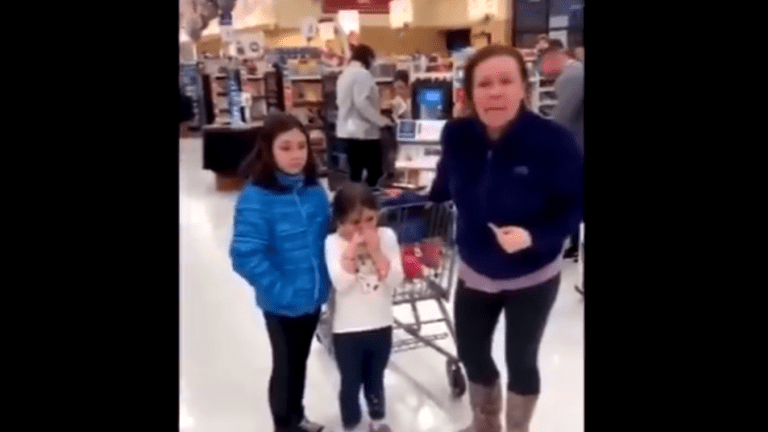 School clerk resigns after caught using n-word on camera
A school clerk has resigned after video footage of her using the 'n-word' surfaced online.
The Hamden Public Schools employee was captured calling a Black man the racial slur at a Shop Rite and subsequently went viral, Superintendent Jody Goeler said.
Corinne Terrone, who was identified by a school representative, also spat at the man while her children were present which led to school administrators filing a Department of Children and Families report.
"Shortly after final arrangements were made today for the investigatory meeting, the employee tendered her resignation effective immediately," said Goeler in a statement. 
Goeler added:
 "Someone who will use that sort of language in any setting whether public or private is not someone we want anywhere near our children.
"The employee is separated from service, and we hope that her children will receive the support they need after witnessing such a traumatic event," said Goeler. 
East Haven Police are reportedly investigating the incident.
"We are urging any potential victims of last night's incident to contact us so we can investigate this matter further," said Lieutenant Murgo in a statement.
Hamden's Mayor Curt Balzano Leng also issued a statement per WFSB:
"What I saw was vile and shocking. While I am disgusted and disheartened seeing such hateful behavior, wildly unacceptable anywhere, I am thankful for the swift and effective actions taken by our school system to address this head on and make clear that hate and violence will not be tolerated."
Terrone has not yet issued a statement regarding her dismissal.