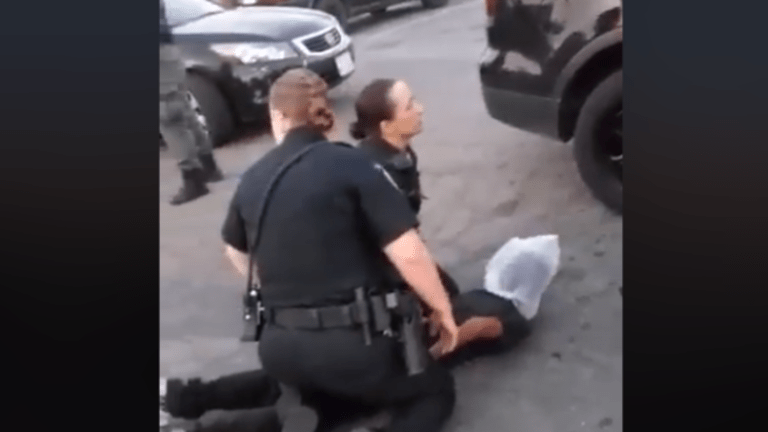 Sacramento police face backlash after putting plastic bag over boy's head during arrest
Sacramento Police are feeling the heat after a video of them placing a plastic bag over the head of a 12-year-old boy went viral.
In the video, the cops are seen placing the 12-year-old Black boy in handcuffs near a neighborhood carnival, before holding him down on a parking lot and placing the 'spit bag over his face.'
The video was shared online by Facebook by Black Lives Matter Sacramento, and Sacramento attorney Mark T. Harris gave the police department a firm message - "we will not tolerate ... our young people being treated in the way this young man was treated."
"We want to make sure that the greater Sacramento community, the state of California and the world is aware of what happened to this young man, who was doing nothing more than trying to enjoy the benefits of a neighborhood carnival," Harris said.
According to KRON, the pre-teen was going to get some money from a car when a security guard thought he was stealing and chased after him. 
According to the authorities, the child allegedly spits in an officer's face "multiple times," so officers put a "spit mask" on him. He was subsequently released to his mother and cited for battery against a police officer and resisting officers.
The video has been shared over 5,000 times of Facebook alone and currently has over 1,000 comments. The Sacramento Police Department is currently investigating the incident. The family are considering filing a lawsuit against the department and are demanding an apology over the controversial arrest.