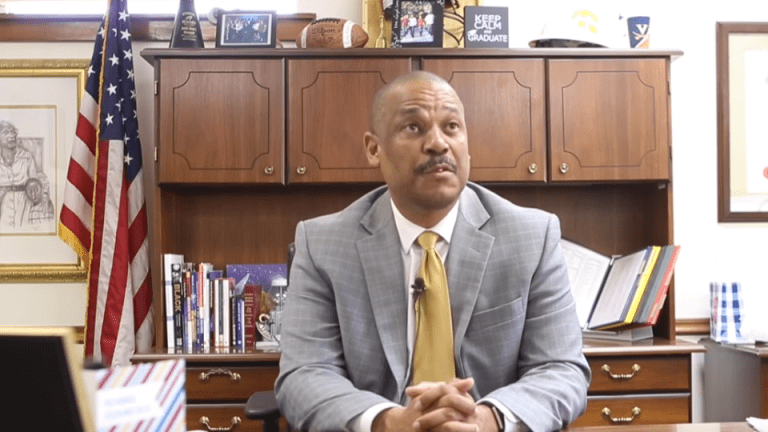 Teacher goes viral after writing "WTF is this?"on student's homework
A Rutherford High School teacher is in hot water after writing "wtf is this?" on top of a student's homework assignment in red ink.
The image of the comment has gone viral after the boy's mother, Melinda Smith the homework online.
"Just seeing WTF what is this, you know, basically... is this there's no credit, it wasn't anything about not getting the credit, it was more so the language about what the writing to students, that was very inappropriate and not acceptable for a teacher whatsoever," said Smith.
Smith is now calling for the teacher to be disciplined for her sloppy work.
"I think for sure she needs to be reprimanded, I believe that something should be placed in her file," said Smith.
Rutherford Principal Coy Pilson has told WHJG that they are investigating the incident.
"Once we were notified, I notified district officials and our HR has been involved, and they're currently investigating the situation," said Pilson.
He also stated that the teacher was highly regretful about the error.
"She was apologetic, and it was a mistake on her part," said Pilson adding that, "All of the teachers at Rutherford High School are caring, loving teachers and we're also human, and so, we make mistakes, but we understand that we are called to a high professional standard and when we make mistakes we try to correct those mistakes and move forward."
The identity of the teacher remains hidden from the public. She has not yet been disciplined for her actions.