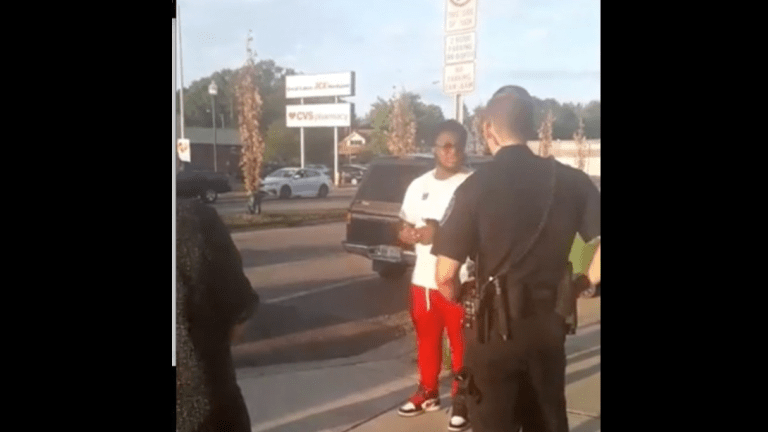 Royal Oak Cops stop Black man for 'Looking Suspiciously' at a white woman
And the #WhileBlack shenanigans continue as police officers in Royal Oak stopped a Black man after he reportedly "looked suspiciously" at a white woman.
Devin Myers stated that he was walking to Inn Season Cafe when officers approached him and began questioning him. Despite the brazen act by the police officer, Myers apologized to the officers for wasting their time in the live Facebook video captured by Kimiko Adolph. 
Community activist Shaun King shared the video and voiced his outrage:
"White people are out here using 911 like it's customer service - knowing damn well that doing so could've gotten this Black man killed," he wrote via Instagram.
And is followers echoed his sentiments:
"They cop is saying that they're inferring a lot from the situation without the facts, yet they needed 4 officers present because a white woman said a black man was LOOKING at her suspiciously? What does that even mean? The timing of this new Emmitt Till movie could not be more significant because this dangerous and erroneous myth of the black man being a threat to white women has not changed. This is dehumanizing and disgusting," one follower wrote.
Another chimed in, adding "I am still in amazement why they never went over to speak to the woman in the white car. More than one person identified her as being the one to make this ridiculous call. So why didn't they go talk to her to and hold her accountable for wasting everyone's time with her racist practices? 😒 SMH!"
Check out the footage below.