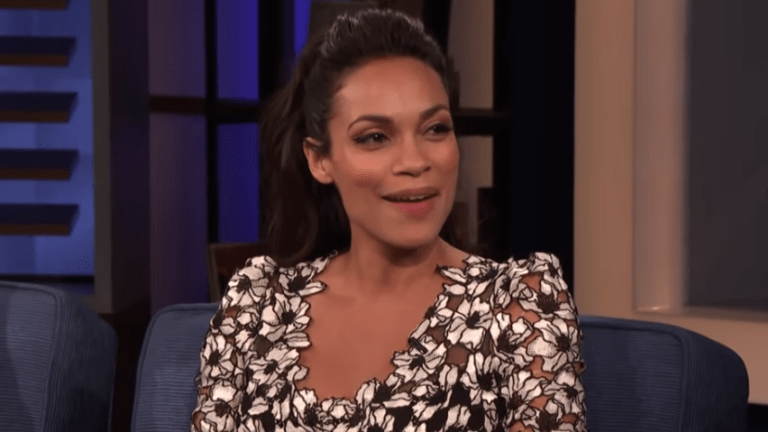 Rosario Dawson sued over alleged treatment of transgender handyman
Actress Rosario Dawson and her family are reportedly the targets of a recent lawsuit by a transgender handyman who alleges that they discriminated against him and assaulted him while under their employment two years ago.
Dedrek Finley, 55, said he came out to the family as transgender in December 2017. 
Finley claims that Dawson's stepfather told him, "you're not a man," and "you only think you're a man," according to court documents filed on.
He also claims that Dawson, 40, and her mother, Isabel, dragged him through the window of a bedroom after they told him to move out of Dawson's mother's former apartment. He was living with her at the time in exchange for his services.
"Once Mr. Finley was lying helpless on the ground outside, Isabel, who is substantially larger than Mr. Finley, got on top of Mr. Finley's body and began punching him," the court documents read, People reported. "While beating Mr. Finley, Isabel screamed, 'You're not so much of a man now,' which was a clear and denigrating reference to Mr. Finley's gender identity."
He is suing Dawson's family for gender discrimination, battery, assault, and emotional distress.
Dawson is currently dating presidential candidate Sen. Cory Booker. Booker has spoken out in support of the LGBTQ community and against transphobia.
"The aggression that was shown to him by members of the Dawson family, and the nature of that aggression leads one to think that motivations were transphobic," attorney Tasha Hill said per the LA Times.
Dawson is yet to release a public statement on the matter.