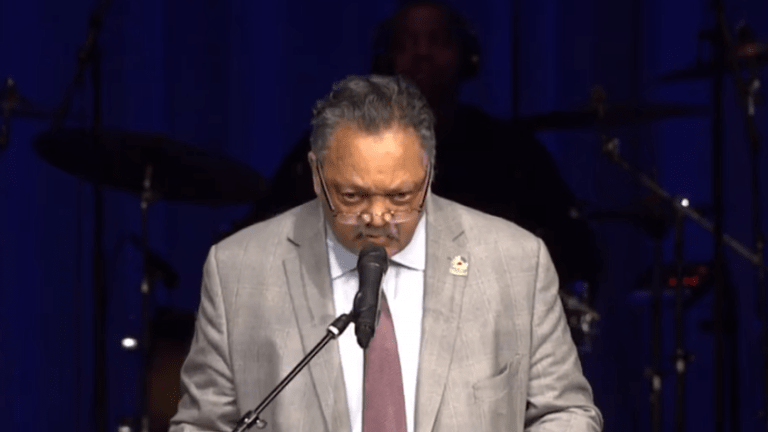 Rev. Jesse Jackson to Cops who Killed Emantic "EJ" Bradford: "No One is Above the Law"
Justice for Emantic "EJ" Bradford Jr has been slow, and Rev. Jesse Jackson is the latest activist to call for authorities to act.
Rev. Jesse Jackson delivered the eulogy on Saturday Emantic "EJ" Fitzgerald Bradford Jr., 21, and stated that the police officers "must face justice" and compelled authorities to release tapes of the shooting. "No one is above the law," Jackson said.
Bradford was killed on Thanksgiving night during a shooting at the Riverchase Galleria Mall in Alabama. Officers initially identified Bradford as the gunman, but later said that it was unlikely that he was the shooter.
According to the Washington Post, their attorney has "quoted witnesses as saying Bradford was trying to help when he was gunned down."
"We will have the tape made public," Jackson told the church on Saturday. "We want transparency, not cover-up. Tell the whole story, tell it now. We want justice now. We want fairness now."
The Hoover Police Department has turned over footage of the shooting to the Alabama Law Enforcement Agency, which is investigating. The tapes have not been released to the family. The officer who fired the fatal shot has reportedly been placed on inactive duty during the investigation.
Jackson said Bradford would not be forgotten, and pledged to keep fighting for more information about the shooting.
"Innocent blood has power," he said, speaking on the lives of former civil rights activists."In the images of those battles and the shedding of blood, E.J. Bradford joins those ranks," Jackson said.