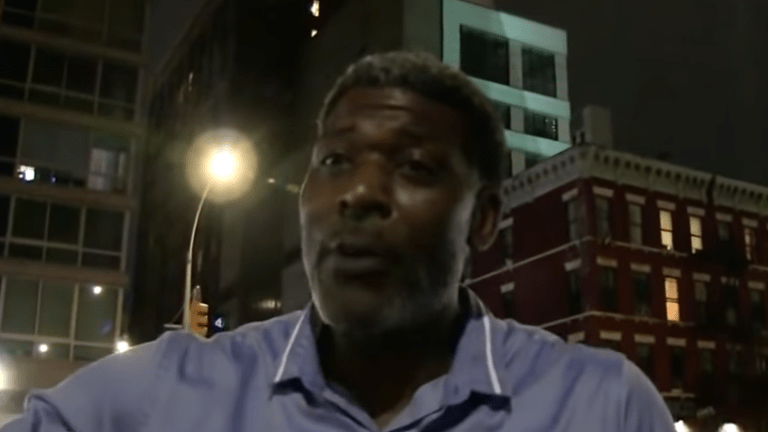 Retired NBA star Larry Johnson slams NFL, NBA's 'effeminate agenda'
Former NFL running back Larry Johnson has blasted the NFL and the NBA for having an "effeminate agenda" in a series of tweets.
Johnson claims that player argued that because of past instances where professional sports organizations participated in inclusive events promoting equality, this meant these organizations had an "effeminate agenda. 
"There is an Effeminate Agenda going on amongst the NBA & NFL elite, peddled by high ranking Masons/handlers to indoctrinate the heterosexual sports world without them knowing, for the buying power of the LGBTQ community," he started. "….But we not ready to have that conversation yet."
He also shared that, "October is LGBTQ History month, the NFL players wear pink that month. They want you to think Breast Cancer, but they show you they don't care much about women, look at the treatment of domestic violence issues."
After facing backlash from followers on Twitter, Johnson was quick to state that he is not anti-LGBT.
"Nothing said, said I hate gays. My understanding goes far beyond flesh, but an agenda that's really to go after the homophobic sports fan who had an uproar when two men kissed," he tweeted. "I could care less about the flesh. I'm noticing a playbook used on the masses."
Johnson is now retired from the NBA. During his time, he played with the Charlotte Hornets and New York Knicks at the power forward position, due to his strength. 
Back in 2012, Johnson was arrested in Las Vegas for allegedly assaulting by choking her to the point she blacked out. Johnson claims that he was trying to get the woman out of his hotel room when she started to attack him.