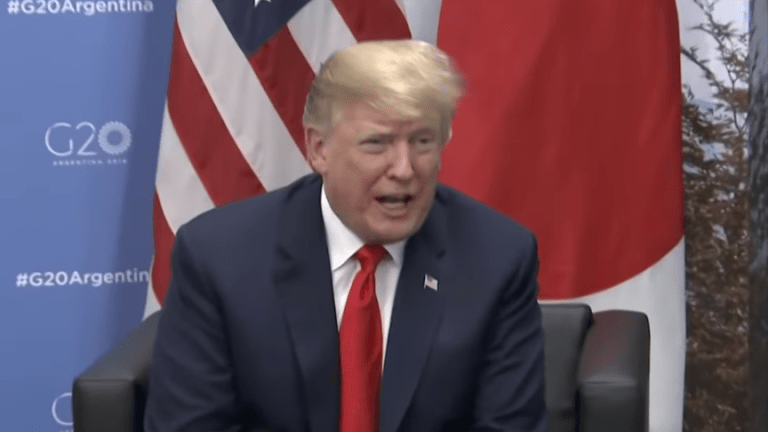 Republicans Drafting Short-Term Deal to Avoid Government Shutdown
Senate Republicans are scrambling to draft a temporary spending bill to defer the looming government shutdown.
The bill will hopefully extend the funding deadline for approximately 25% of the federal government until February 8, CNN reports.
President Donald Trump will still need to sign off on decisions.
Trump has so far refused to back down from the shutdown unless the Dems agreed to approve $5 billion to build a southern border wall.
During a meeting, last week with House Minority Leader Nancy Pelosi, a California Democrat, and Senate Minority Leader Schumer Trump claimed he would take full responsibility if a shutdown did happen.
"I'll tell you what, I am proud to shut down the government for border security, Chuck. So I will take the mantle. I will be the one to shut it down. I'm not going to blame you for it," he said at the time.
White House press secretary Sarah Sanders said otherwise this Tuesday:
"We will work with Congress if they will make sure we get a bill passed that provides not just the funding for the wall, but there's a piece of legislation that's been pushed around that Democrats actually voted 26-5 out of committee that provides roughly $26 billion for border security including $1.6 billion for the wall. That's something that we would be able to support as long as we can couple that with other funding resources."