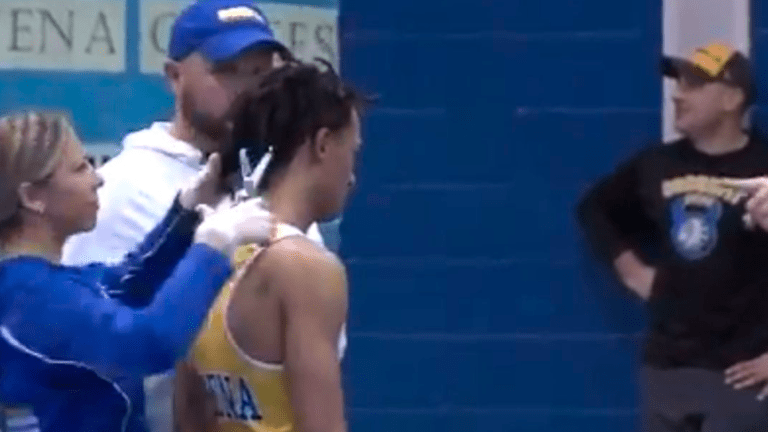 Referee who forced wrestler to cut his hair mid-match banned for two years
A referee who told a New Jersey high school wrestler to cut his dreadlocks or forfeit a match last year has finally been suspended by the state for two seasons.
 Jersey officials also announced mandatory bias training for all referees and coaches involved in high school athletics.
"This is vindication," said Andrew Johnson's attorney Dominic Speziali. "This entire incident happened based on nothing he did wrong," adding that Johnson, a senior, is "looking forward to the wrestling season."
But some are unhappy with the outcome:
"Two years is tough," said Camden High wrestling coach Sandy Thame. "My concern is that we are going too far in the other direction, with knee-jerk reactions to things. "
The haircutting was captured on video and then went viral. It was slammed by many as being racially motivated and humiliating for the wrestling star.
Johnson returned to the mat on shortly after the incident.
Buena High School announced at the time that it would boycott all future matches refereed by Maloney. A spokesman for the New Jersey State Interscholastic Athletic Association later announced that Maloney would not be assigned to referee any future matches anywhere until further notice.
"I'm still not allowed to comment about (the Oakcrest match)," said Buena coach George Maxwell per NJ.com.
 "But I liked the way (Johnson) battled. He hasn't wrestled (in 16 days), and this was one of the only matches he wrestled this year. He had a couple at Southern and Oakcrest, and that was it. As far as the way he wrestled, I was encouraged."