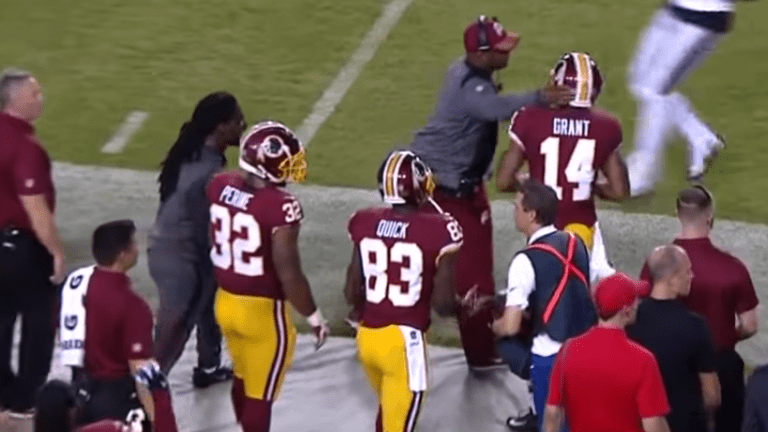 Redskins hire first full-time Black female assistant coach
Redskins head coach Ron Rivera's Redskins are set to hire the first full-time female African-American assistant coach in NFL history.
According to several reports, Jennifer King, a young coach who was a wide receiver coaching intern with Rivera's Carolina Panthers in 2017, has been tapped for the position.
The new role will mean that King will go down as the fourth full-time female assistant coach in NFL history.
Rashad Ross, a former NFL receiver who played for the Arizona Hotshots, and now plays for the D.C. Defenders of the XFL, had this to say about King via ESPN.
"[King's] knowledge of the game was impressive. It's a double standard when it comes to sports with females and men. She's been through what we've been through. It's different learning by the book and actually playing and actually going through it — understanding how players feel when they're hurting and not hurting, when they're frustrated. When things weren't going right, she was good at keeping my head in the game and understanding it."
The publication reports that King first met Rivera in 2016 at an NFL Women's Careers in Football Forum. 
"Part of it, it's all about the fan base," Rivera told ESPN at the time. "It's also knowing the moms out there that understand the game. It's important because they really do control as to whether their kids are going to play. This is something that has to be developed.
"It helps us in a lot of ways. It also shows everybody deserves an opportunity."